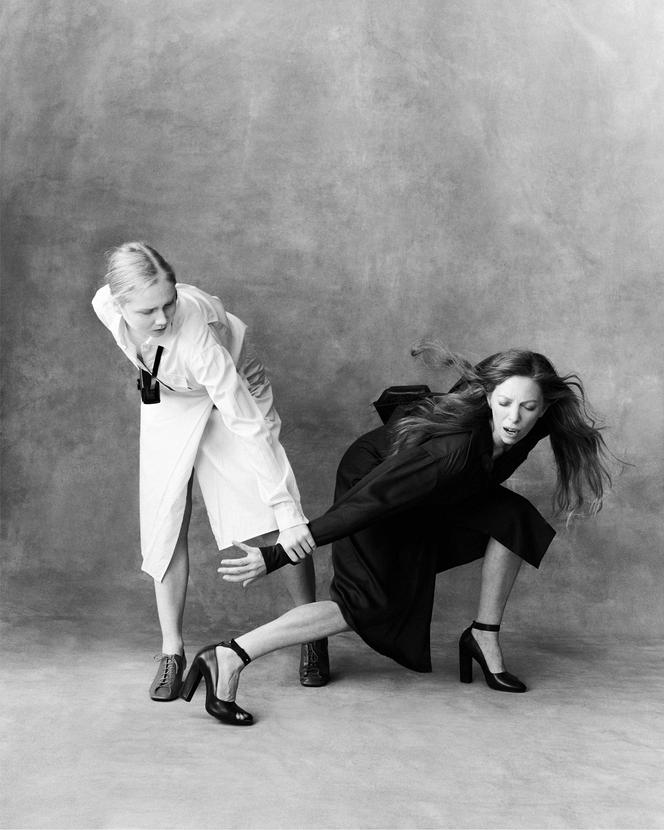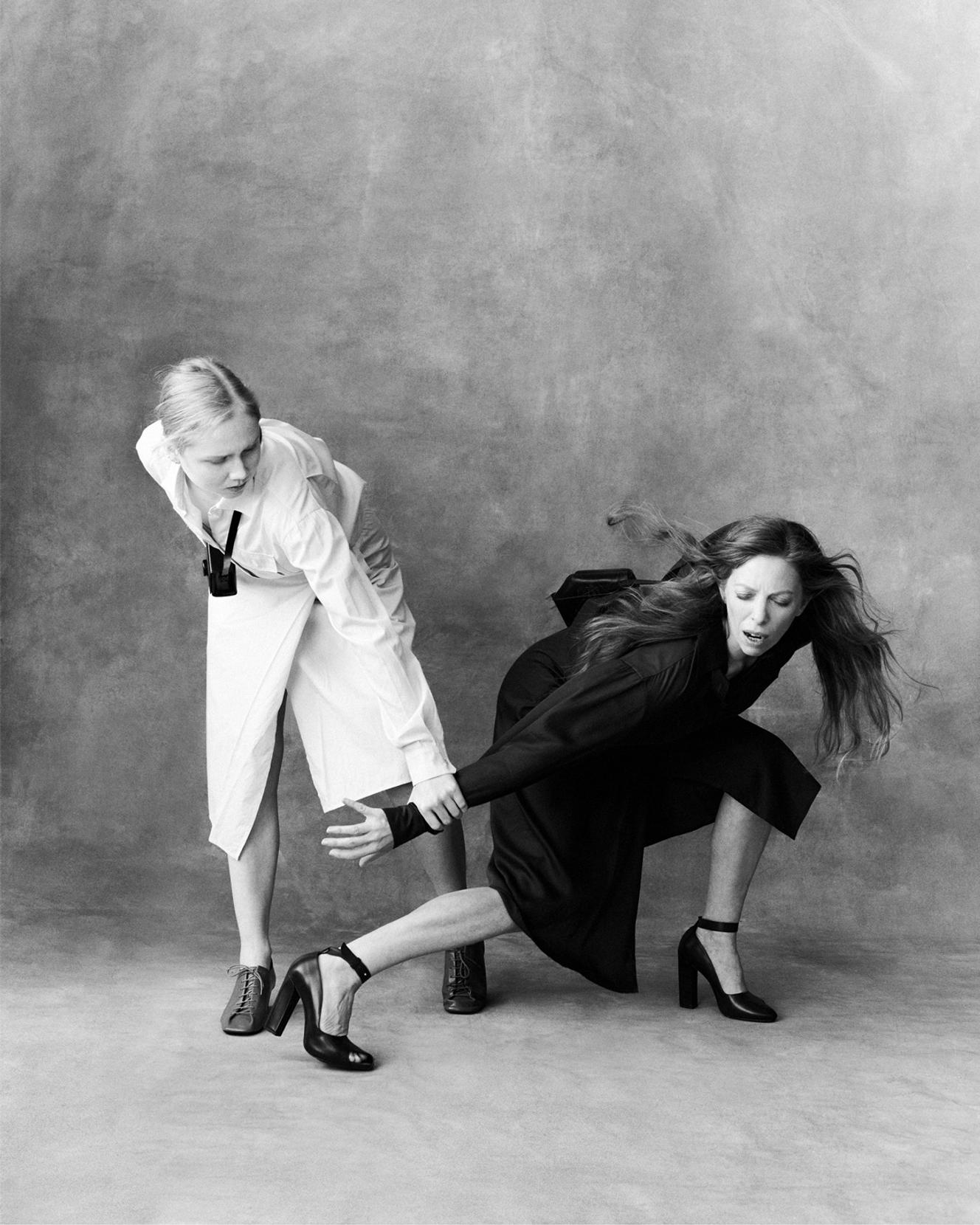 Punches, arm locks, tripping… "Tours de force", a photographic series produced by the Belgian stylist Benoît Bethume and the British photographer Marc Hibbert, has been designed in several sketches, each illustrating a self-defense situation. It has just appeared in the latest edition of universal memory, a funny publication launched by Benoît Bethume in 2012. Around 500 copies per issue, printed in Belgium in the format of a beautiful book, it only appears once every two years (except in 2020 due to the pandemic) and each time around a theme chosen by him alone: ​​love, animality, imagination…
"To parody self-defense situations with fashion clothes would have seemed to many a silly project. »Marc Hibbert, photographer
For the fifth issue, titled "Le grand large" and which focuses on daring and freedom, the stylist has invented a series of fashions diverting the imagery of self-defense guides. "I had seen some like this, dating from the 1960s and 1970s, where women were attacked and fought back. But I did not want to imitate them to the first degree", recounts Benoît Bethume. While feminist self-defense courses have experienced a resurgence over the past five years, in the wake of the #metoo movement, it seeks to move away from an overly societal or ideological positioning, preferring an aesthetic and a message. "statutory and timeless". For this, he asks Marc Hibbert, a self-taught thirty-something he met in 2014, one of whose trademarks is a neutral and textured background with contrasting black and white.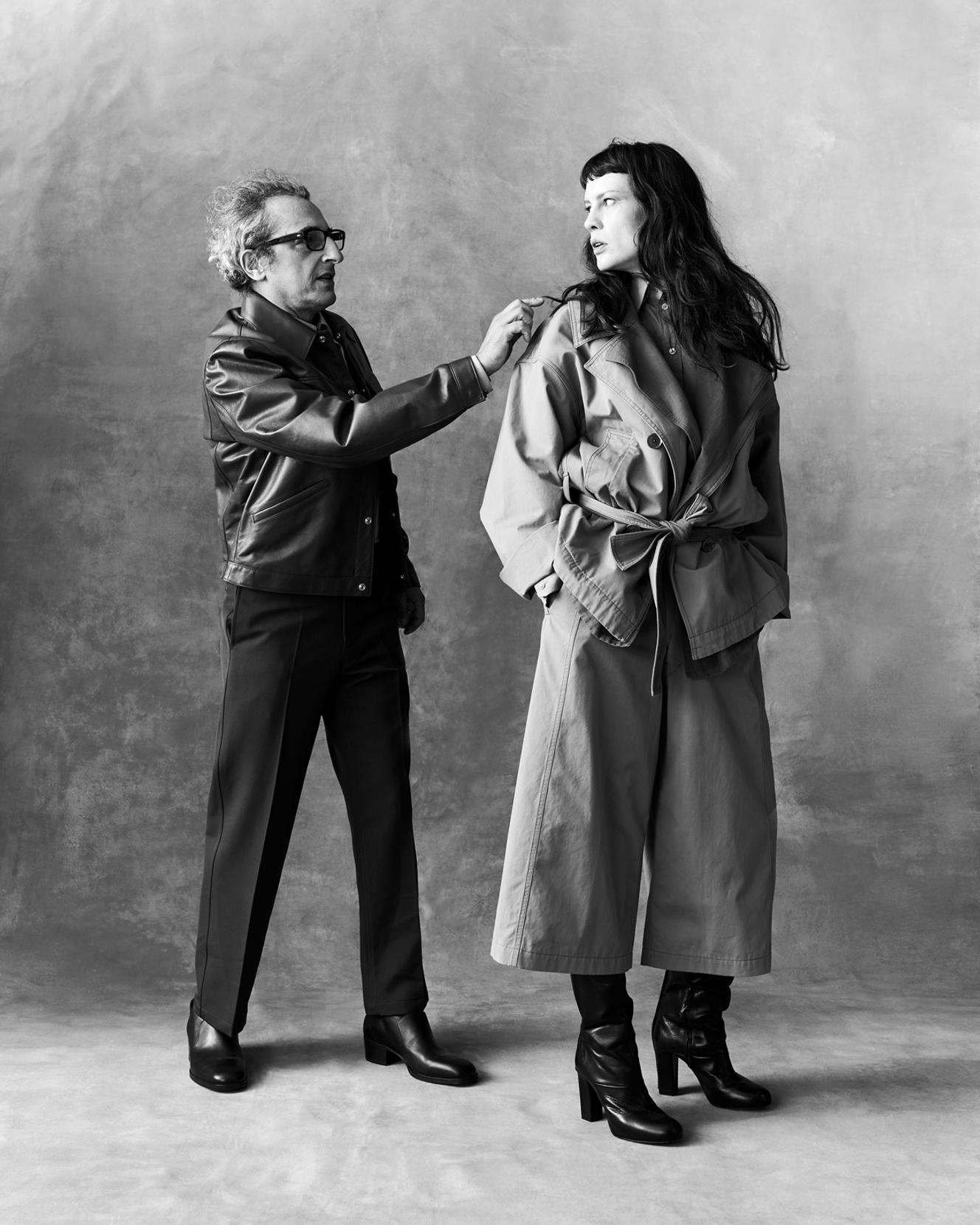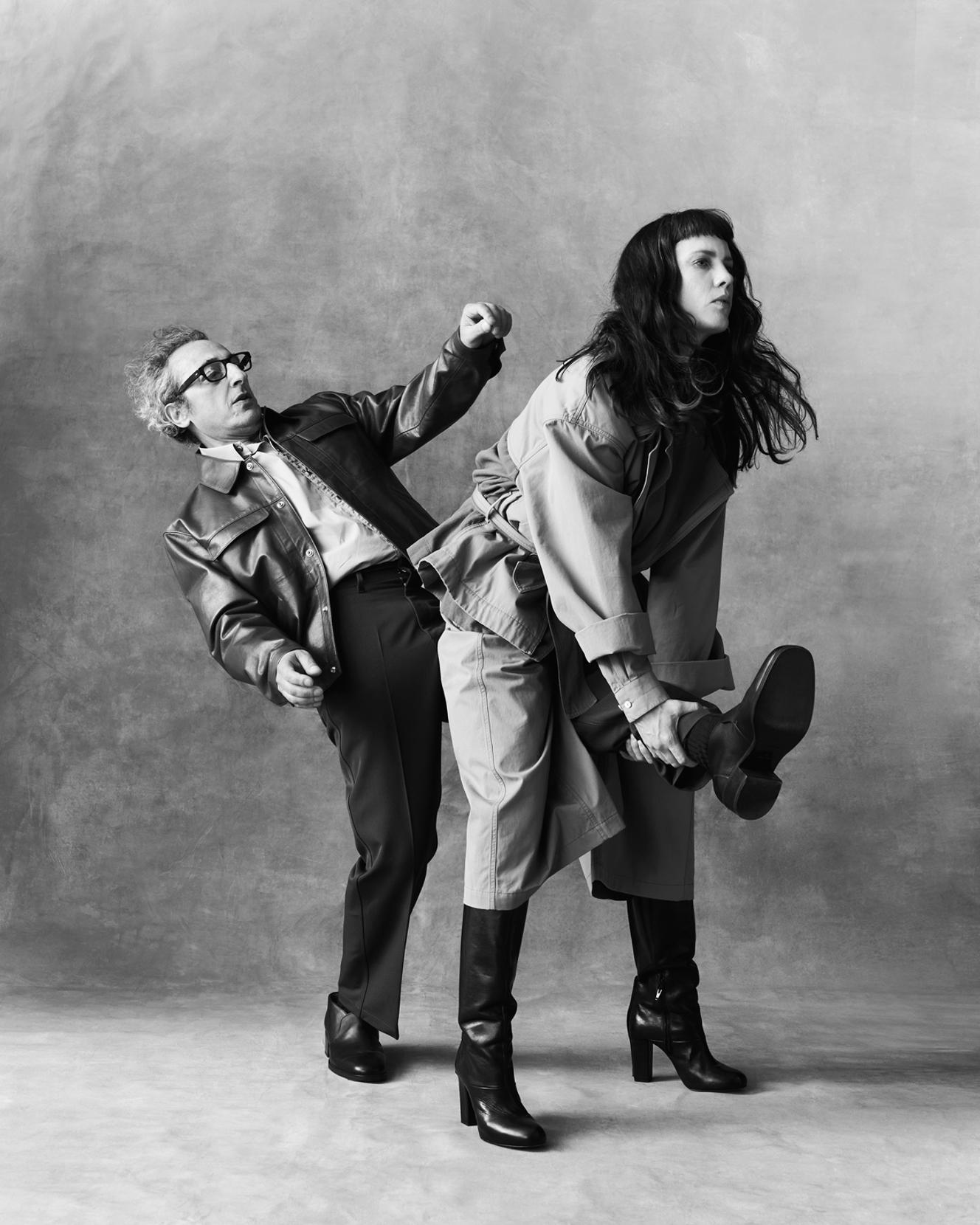 "Benoît is as intelligent as he is enigmatic: he shared his idea with me in a few sentences that fit on a corner of the table, says Marc Hibbert. Parodying self-defense situations with fashion clothes would have seemed like a silly project to many, but I knew that with it we would have no trouble injecting elegance into it. » As references, the stylist shows him some shots from vintage guides, as well as images from 1895 by Eadweard Muybridge capturing examples of self-defense holds. "for gentlemen".
Read also:
High jewelry: here, everything is gold and beauty
In the fall of 2021, in a studio in Brussels, they finally stage their series after having prepared a dozen story-boarded situations, deliberately offbeat. "I wanted paranoid characters", says Benoît Bethume, elegant on edge who unpin the quarter turn.
A single label: Lemaire
In the end, a man asking for directions is immediately grabbed by the leg, a mother who too timidly hands a 5 euro note to her daughter has her arm twisted, a man offering a woman a bouquet of flowers makes your wrist grind in the blink of an eye… "In order for us to understand the progress of the situations, we broke down the movements and choreographed everything", explains Hibert.
Read also:
Article reserved for our subscribers

Christophe Lemaire and Sarah-Linh Tran, fashion driven by an obsession with perfection
To dress the heterogeneous cast signed William Lhoest and which brings together actors, a dancer, a singer, a karate teacher, a taekwondo enthusiast or a bodybuilder, Benoît Bethume chose a single label: Lemaire. The two acolytes know her well, since Bethume is a consultant there and has already signed campaigns for the brand with Hibbert.
For them, Lemaire agreed – a rarity – to open his archives wide, lending recent pieces and others whose creation sometimes goes back fifteen years. "The collections of Christophe Lemaire and Sarah-Linh Tran have slight references to the 1970s and the martial arts, with oriental inspirations, marked collars and belt games. But they manage to always remain timeless. For this story, we couldn't have asked for more. » Nor more convincing that one can be very comfortable in high-end clothes.
The website of Universal Memory