THE MORNING LIST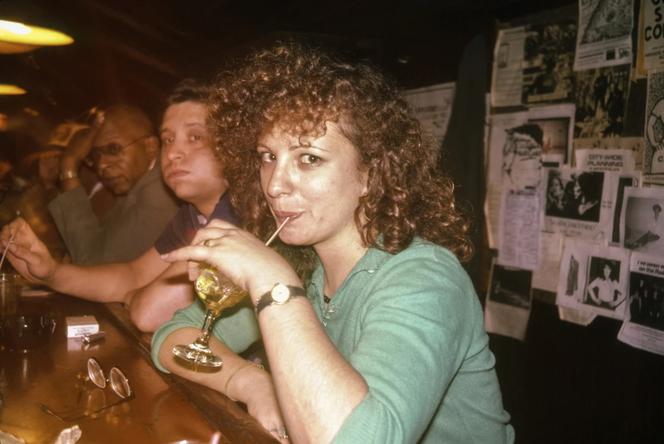 The fight of the American photographer against the painkiller OxyCotin (All the beauty and the bloodshed), the duty of memory of Christophe Cognet bringing to our attention the photographs taken by prisoners in the death camps (With blind steps), the history of Italian cinema, from silent to talking (Italia, fire, ashes), guide us this week in theaters.
"All the beauty and the bloodshed": Nan Goldin's painful crusade
All the beauty and the bloodshed looks back on the last fight of photographer Nan Goldin, launched at the end of 2017. Having become addicted to a painkiller, OxyContin, prescribed after an operation, the former icon of the 1980s has made the fight against opioids in the United States her own, where these drugs have made people addicted and claimed 500,000 lives in recent years.
The documentary follows the actions of the group Prescription Addiction Intervention Now (PAIN), created by Goldin, against the Sackler family, whose company Purdue manufactured OxyContin. Backstage meetings, die in and the throwing of prescriptions at the Guggenheim punctuate the film right through, according to Goldin's fixed idea: to remove the name of the Sacklers from the museums of which they are patrons, even if it means canceling future exhibitions.
At the artist's invitation, director Laura Poitras finds herself in the right place at the right time, but her investigative work here consists of taking some distance to retrace the story of the rebellion of her inspiration, starting from an abundance of particularly interesting archives. This family album, an intimate archeology of Nan Goldin's sedition, gives flesh and humanity to her fight against addiction. Mr. Dl.
American documentary by Laura Poitras. With Nan Goldin (1 h 57).
"A blind step": investigation into the trail of clandestine photos taken in the Nazi camps
Christophe Cognet has long been interested in the images produced by internees in the Nazi concentration camp universe, all the more precious as the IIIe Reich continued to erase the traces of his inexpiable crimes. Boris' Workshop (2004), When our eyes are closed (2006) and Because I was a painter (2013) were interested in paintings and drawings executed by deportees. The director then undertook a work of collecting and reading the photographs taken in the camps by the internees themselves, brought together in a precious work entitled Shards. Clandestine shootings of the Nazi camps (Threshold, 2019).
You have 80.36% of this article left to read. The following is for subscribers only.