Gender equality, like clockwork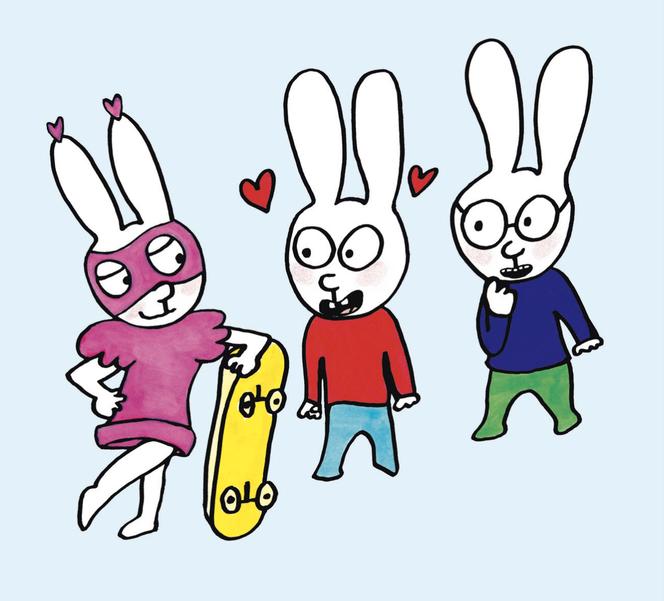 Below 3 or 4 years old, considerations concerning gender equality are more likely to be heard if they are wrapped in a good story… SuperLou fully fulfills this function. Lou is the girlfriend of Simon, the little bunny star of the Ecole des loisirs, who rehearses "pudding poo" at will. Simon has a skateboard and Lou intends to use it but this ball of Ferdinand claims that "skateboarding is not for girls! ». While the boys are messing around and arguing, Lou retrieves the skateboard and proves to them that she can do it. With her expressive big-eared wags that occupy colorful and stripped-down pages, Stephanie Blake definitely knows how to talk to little children.
"Super Lou" by Stephanie Blake. The School of Recreation, 32 p., €13. From 3 years old.
Ordinary women (also) have a story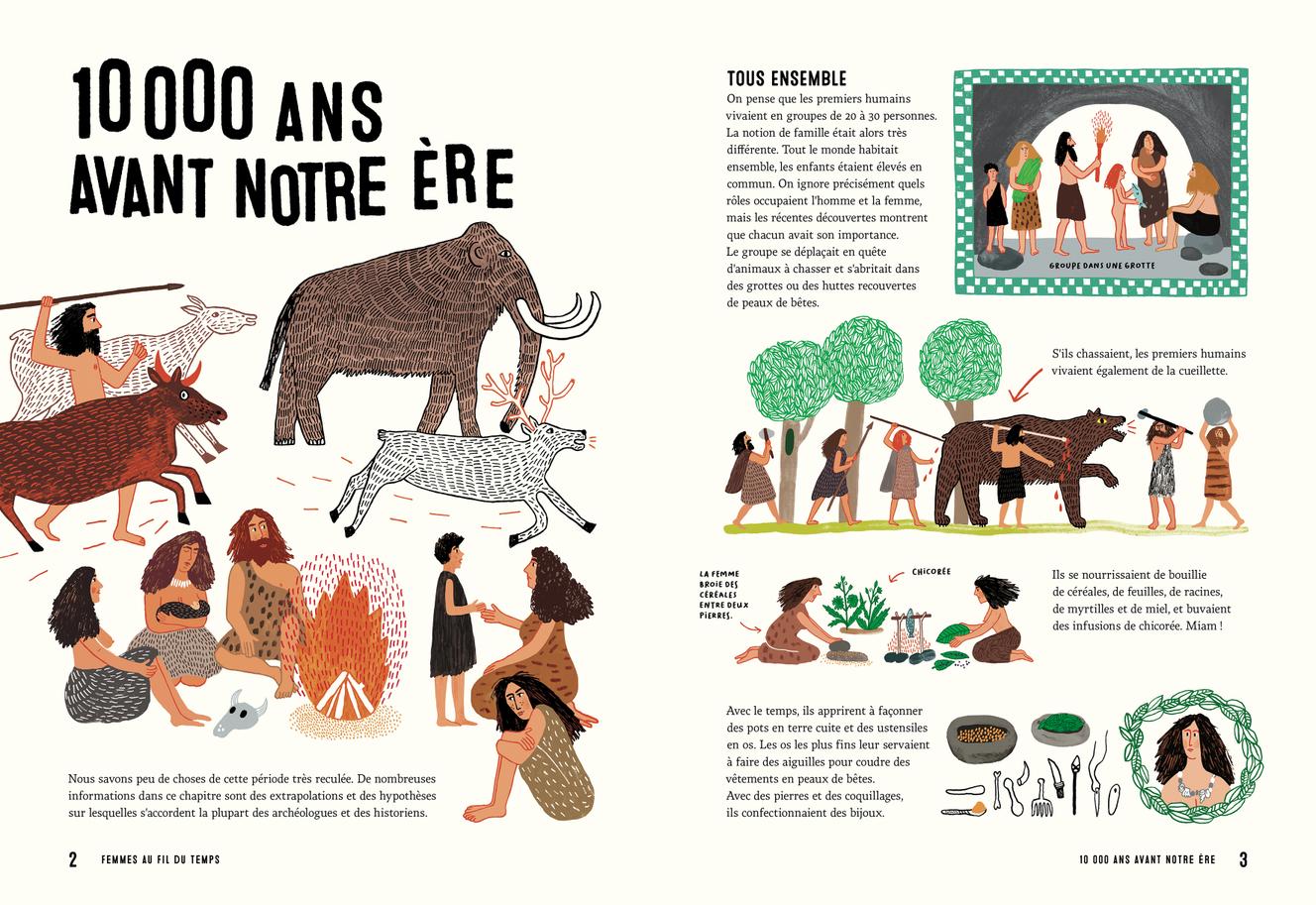 A beautiful and large album that makes you want to be leafed through to observe its gallery of (female) characters who struggle through the ages, the washerwoman of ancient Rome sorting her laundry, the nursing nurse in the XVIe century, the 19th century nursee century… In addition to its undeniable aesthetic qualities, it also has the advantage of adopting a singular point of view on the subject: that of the private life of ordinary women. No adventurers or rebels who have marked history here, but the story of their daily lives from prehistory to the 21ste century. On reading, we (re)discover to what extent ancient Egypt offered freedom to women (not slaves of course), who were not obliged to marry, could keep their name if they did, took decisions for the family… And how exceptional this female autonomy has been in history.
"Women Over Time" by Katarzyna Radziwill and Joanna Czaplewska. Helvetiq, 40 pages, €18. From 6 years old.
Read also:
Article reserved for our subscribers

Single-parent families: five children's books that look like you
A healthy question and answer game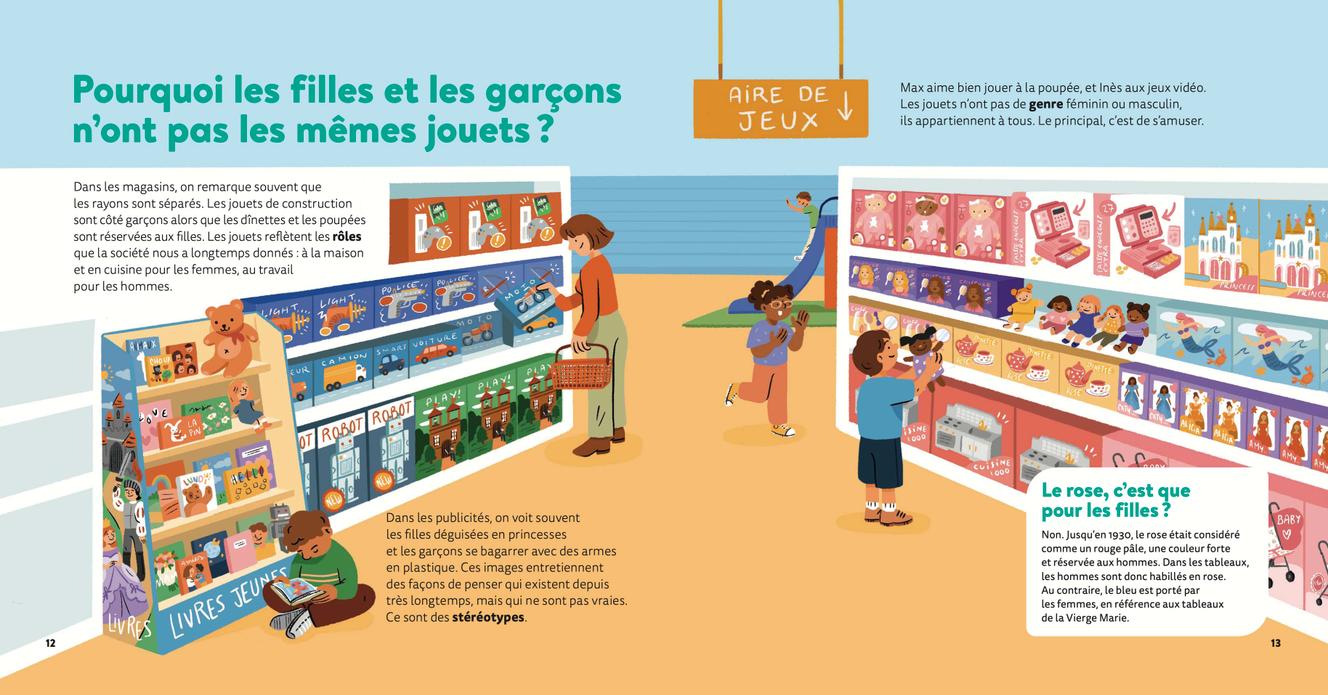 Feminism is part of the "My little questions" series which is a hit with children thanks to its compact format, its clear illustrations, its short and relevant texts in the form of questions/answers. Why don't girls and boys have the same toys? Is it true that certain professions are reserved for men? Are there countries where girls are not allowed to go to school? What is consent? Is love only for girls? Is it possible, a feminist dad? The album brews many themes, from medieval witches to the distribution of household chores, and manages to respond without being controversial. To be put in everyone's hands, including those of adults – who will learn along the way that in Russia, women are still not allowed to drive a bus.
You have 48.75% of this article left to read. The following is for subscribers only.