CHRONIC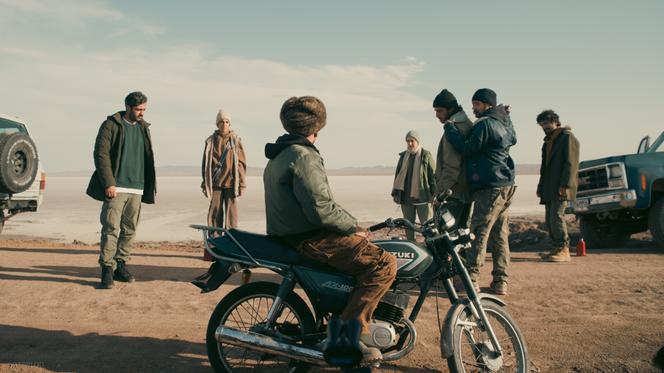 Each year, for more than ten years, the selection presented in Lille as part of the Series Mania festival gives the opportunity to measure the extension of the field of series in the world. Many titles from elsewhere will nevertheless leave as quickly as they came, for lack of a French distributor. And, in this game, appearing on the charts can give a boost.
This year, the first Iranian series selected in international competition won the Grand Jury Prize, chaired by American showrunner Lisa Joy. The reward is both symbolic and deserved: The Actor is as much a variation on the difficulty of being an artist in Iran as additional proof of the talent of its directors and the liveliness of its film industry.
Read also:
Article reserved for our subscribers

The Iranian series "The Actor" crowned at Series Mania
And this award is all the more important since the series, produced and distributed by the large Iranian company HA International, does not have much chance of being seen outside its country, its length – 20 episodes of 52 minutes – and its rhythm, voluntarily strolling, constituting so many handicaps for Western broadcasters who need more than ever to invest usefully. The subject of The Actor is nevertheless attractive, since it is a question of recounting the tribulations of two unemployed actors, forced, to avoid expulsion from their theater, to compromise themselves in the staging of marriage proposals or fake murders.
"Within the limits of censorship"
"On Iranian television, you only see commercial series, sentimental soaps, explained, in Lille, Nima Javidi, author of the series. Creativity is found more on the side of series that are broadcast online, even if, due to a lack of access to major foreign producers and broadcasters, budgets are limited and distribution difficult. » However, he remains optimistic: "If Iranian series can be seen around the world, they will be successful because they have a lot to say. »
He refrains from evoking it in these words, but The Actor reminds us how fundamental being able to play a role is to survive in Iran, literally and metaphorically: "We are not going to lie to each other, we work within the limits of censorship. We tell the stories however we can, and the restrictions shouldn't get in the way of the artist anyway. »
Barzakh comes, meanwhile, from the other side of the eastern border of Iran, from Pakistan. The series, presented in the International Panorama section, surprised with its fantastic tone, its beauty (it was shot in the Hunza Valley, in the very north of the country) and its status. Barzakh is the result of Indo-Pakistani cooperation, while the conflict between the two countries, among others around Kashmir, seems more than ever without solution.
You have 36.32% of this article left to read. The following is for subscribers only.