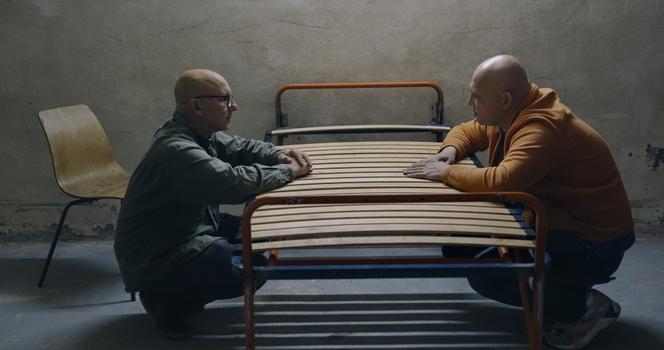 Forty-one films in competition, short, medium or long, and many more scattered in different sections are shown at the 45e edition of Cinéma du réel, which takes place at the Center Pompidou until April 2. In competition, two monuments immediately catch the eye.
El juice, by the Argentinian Ulises de la Orden, a three-hour montage film made from the recording of more than five hundred hours of hearings at the trial of the main figures of the juntas in power in Argentina from 1976 to 1983, responsible for thousands "disappearances" and acts of torture. Poor image (U-matic cassettes) and frustrating device (the defendants are generally filmed from behind) do not detract from the interest of the film, which nevertheless shows us a row of assassins who present themselves as victims, Commune in the complicity and satisfaction of their crime, and believe themselves still powerful enough to threaten the court with the effects of their judgment.
Walk of nearly eleven hours
Far from this quagmire, Emmanuelle Demoris, after the dazzling popular fresco of a slum in Alexandria (Mafrouza2011), leads us, with trip to the lake, in a walk of almost eleven hours around the Italian lake of Bolsena, in Lazio, closer to those, villagers or African immigrants, who populate this site. Elsewhere, note the return of the excellent Jean-Charles Hue – author of The BM of the lord (2011) and eat your dead (2014) – with a Mexican film (The Soiled Doves of Tijuana); or a tribute by Dominique Cabrera to the recently deceased critic and filmmaker Jean-Louis Comolli (Hello Mr Comolli).
We can still discover, after his formidable film Iranian (2014), in which he invited four mullahs to his living room, the presence of Mehran Tamadon with no less than two other films, Where God is not And My worst enemy two resistance documentaries hatched from Paris. Finally, above all, one should not leave the festival without having seen one or other of the films of Olivier Zabat, to which the festival is devoting a retrospective, author of one of the most singular works of French cinema, conducted in the margins of violence and madness.
45e edition of Cinéma du réel, at the Center Pompidou, Paris 4e. until April 2.