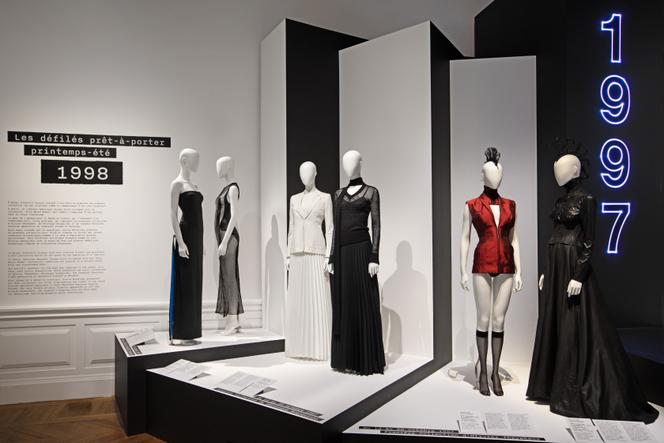 Usually, fashion exhibitions are spread over time: they dissect the work of a couturier, the evolution of a garment over the centuries, or the capacity of a wardrobe to tell the story of the life of his owner. For the first time, a year is the subject of a retrospective: "1997 Fashion Big Bang" will be held at the Palais Galliera in Paris until July 16th.
Why so much attention for twelve short months? "1997 marked a break in the decade and opened the XXIe century in fashion »says Alexandre Samson, curator of the exhibition, who wants the visitor to feel "shock wave" of this period. Failing to follow the calendar year exactly, he chose a chronological route, starting on October 3, 1996 at Milan fashion week.
The first (male) silhouette in the exhibition is scantily clad: a simple thong with ties held together by the double G logo placed above the parting of the buttocks: this is Gucci's famous "G-string", which will symbolize the dominant aesthetic of the 2000s, pornochic. At the other end of the space, the silhouette that closes the visit is radically different, shown during Paris fashion week on October 18, 1997: an almost monastic black dress that embodies the spirit of the young Nicolas's first collection Ghesquière – then unknown – for Balenciaga.
Beyond the attraction that those in their forties (and over) may feel to relive the bygone era of their adolescence, beyond the curiosity of those in their twenties (and under) to discover a time they have not known , this exhibition has the merit of historical analysis and tells how the upheavals of 1997 foreshadowed current fashion. Proof by four.
The start of the transfer window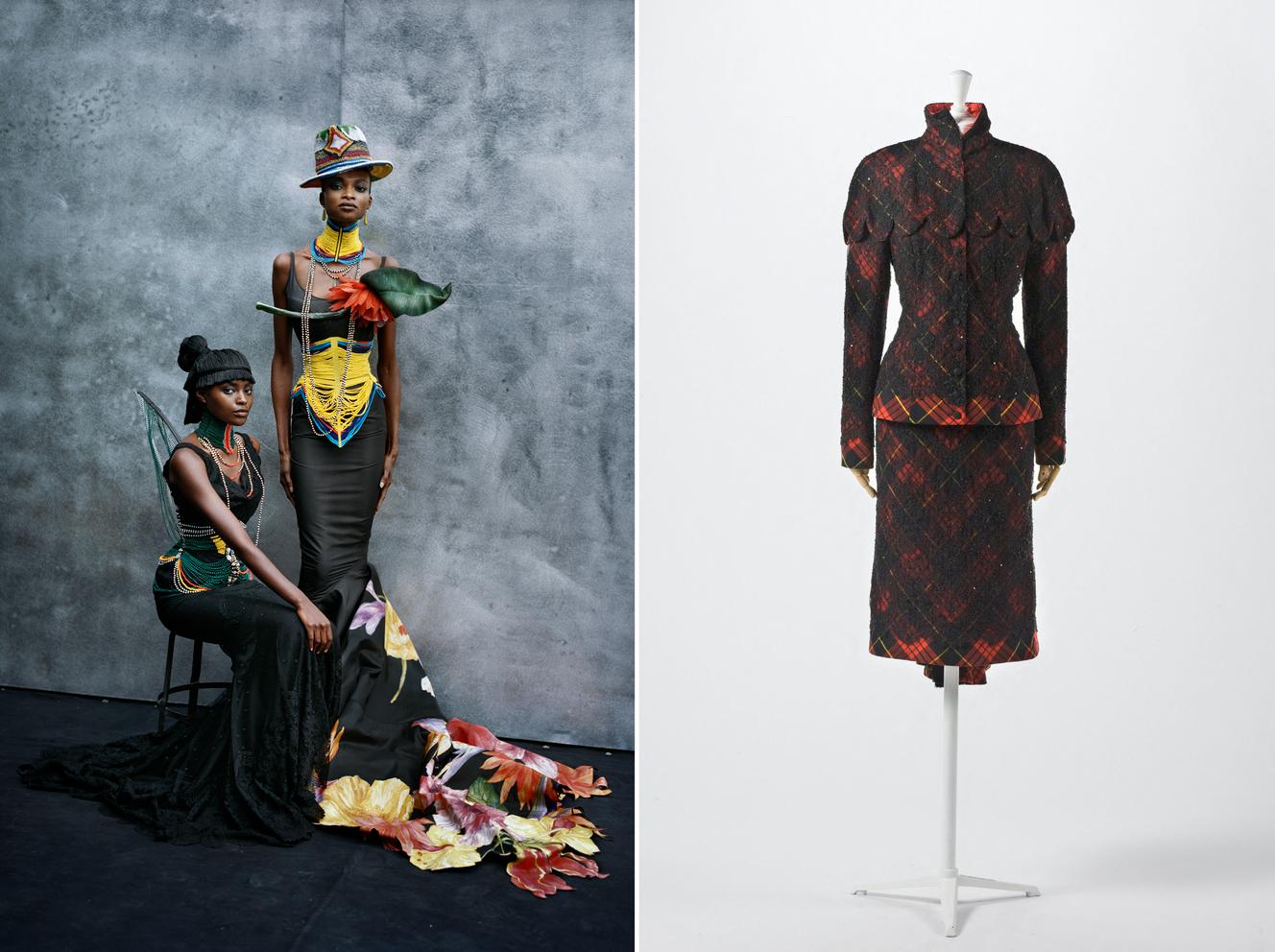 Today, the appointments of artistic directors of fashion houses are reminiscent of transfers between football clubs, each departure and each arrival being abundantly commented on, the craziest rumors circulating when a position becomes vacant… This way of doing things has imposed in 1997, or more precisely between October 1996 and December 1997: the LVMH group, which was formed in 1987, renews the artistic directions of its houses one by one.
The replacement of Gianfranco Ferré at the head of Christian Dior in particular arouses interest that goes beyond the small world of fashion. The press issued predictions, while fashion designers said they were ready to take up the challenge, such as Vivienne Westwood, Thierry Mugler, Jean Paul Gaultier, Martine Sitbon, Azzedine Alaïa… The debates ended in October 1996, with the appointment of John Galliano. It will be quickly followed by that of Alexander McQueen at Givenchy then, during 1997, by Marc Jacobs at Vuitton, Michael Kors at Celine, Narciso Rodriguez at Loewe.
You have 68.17% of this article left to read. The following is for subscribers only.