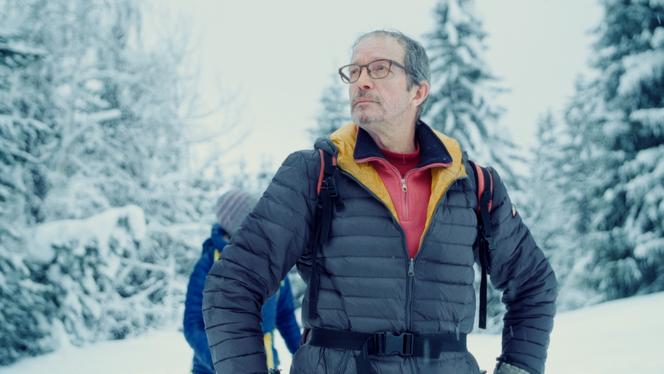 FRANCE 2 – WEDNESDAY MARCH 29 AT 10:45 P.M. – DOCUMENTARY
"I was tearing my hair out, scratching myself, banging my head, digging in the ground, like a wounded animal that doesn't know where the pain comes from, how to calm it down, and that will run in all directions. to try to get rid of something that's in there that won't go away. » This is what Claire, mother of Antonin, felt when the immense pain of having lost her child entered her life.
In this documentary, Caroline Conte and Thomas Robin try to break this taboo which should not be one: "We would like this film to be used to better meet and accompany bereaved parents. »
Claire, Katia, Jean-François and Sandrine have been trying for years to start living again without their children. Without voiceovers or commentaries or music, the two directors wanted to let them speak entirely. Tell these children who no longer have a voice that we do not forget their laughter, their joys and their sorrows; that their existence has never been in vain.
A cause for embarrassment
In the middle of the tall grass, touched by the breath of the wind, bathed in the sun and the song of the cicadas, Claire regains her calm. She speaks, with difficulty, to try to advance with precaution. Sandrine and Jean-François walk, carried away by the waltz of the snowflakes falling gently. The covered trees are white, their hearts too. Katia is at home, she cooks with her son, to whom she talks about Soham, the one she will never find again, but who still lives inside her.
All express their pain at seeing a silence impose itself, around them, as soon as the first names of their children are mentioned, as if they had become a subject to be avoided, a reason for embarrassment. "He was born, he grew up, he died. But it's not because he died that he stopped existing, that he stopped being my child., Claire expresses, a tear rolling down her cheek. They seek to show that these children are not just a sore subject, but a part of their lives forever, with meaning and memories of joy. "There is a difference between modesty and a kind of silence that would weigh down everything and that would double-lock our son's coffin", explains Sandra.
Without saying it themselves, Caroline Conte and Thomas Robin deplore the lack of support that the State provides to these parents, who go from "mothers and fathers" to "childless". A whole existence is "swept away with the backhand"Katia formula.
Read also:
Article reserved for our subscribers

"The mourning of a child is and will always remain intolerable"
Since the filming of this film in 2019, parental leave for the bereavement of a child has evolved. Unanimously, on Thursday March 2, the deputies decided to extend – from five to twelve days – the leave for this very special case, after a rejection of a similar bill in 2020. A step forward, certainly, but these twelve days of respite will never be enough to " get over ".
Tell them I'm alive, documentary by Caroline Conte and Thomas Robin (Fr., 2019, 52 min)