On the way with Claude Ponti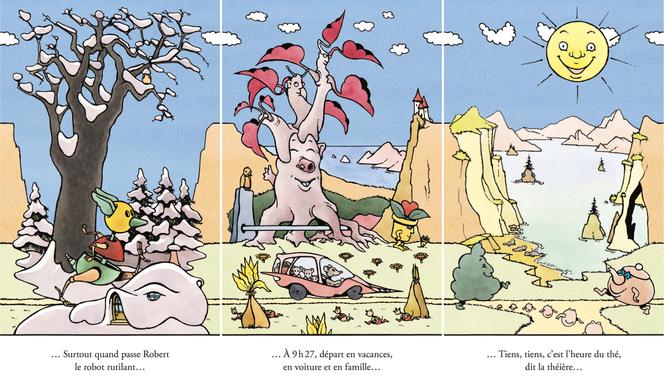 During the first confinement, Claude Ponti entertained children all over France by offering them, day after day, his favorite chicks in all forms to print. Here's a new, equally brilliant idea from this invaluable author. The path has the shape of a book, the weight of a book, the appearance of a book, but is it really one? By opening it, we discover, by way of pages, cardboard sheets. Each has its drawing – Pontiesque to the last degree – and a bit of a sentence. Let's take one at random: "The second Amadéhousse meets Loudvigne…" And the child is invited to compose his own journey by juxtaposing the cards. Whatever the chosen order, it works, because all the features of the horizon (road, mountain) are aligned. Pure genius. At the end, you can read the story that the child will have composed himself. And if he wants, he can draw his own path on an additional flyer. We have our answer: it's not just one book, it's a million books to create.
"The Path", by Claude Ponti. L'Ecole des loisirs, 21 cards + a leaflet + a booklet, 42 p., €25. From 4 years old.
The children of all countries greet you well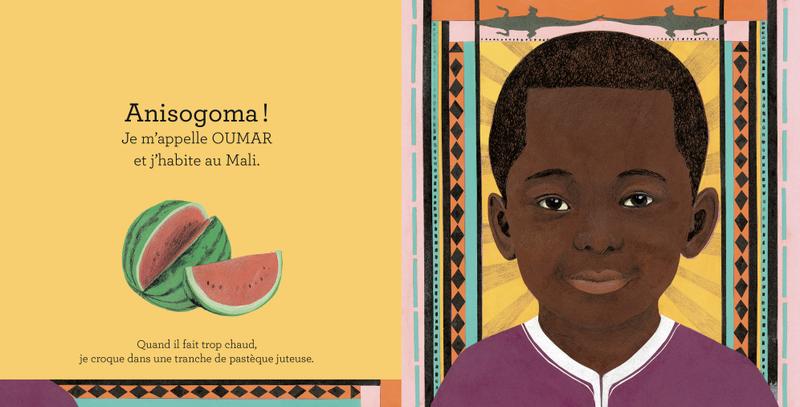 The idea is simple and effective. Take the children on a world tour by introducing them to other children from 21 countries. On each page, a nicely drawn face, and a brief presentation: "Anisogoma! My name is Oumar and I live in Mali. When it's too hot, I bite into a slice of juicy watermelon. » The opportunity to discover how to say hello in Bambara, for example. A suggestion: read this book close to a terrestrial globe, just to take the opportunity to show the young reader where all these children live.
" Good morning ! The children of the world", by Karine Daisay. acrobat, 46 p., €12.90. From 3 years old. Release March 31.
Peregrinations by proxy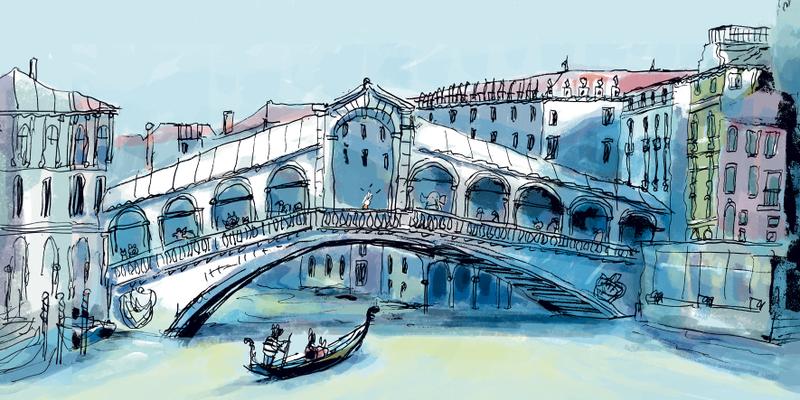 In these times of strikes, inflation, climate concerns and post-pandemic, it is not certain that children aged 0 to 10 have a great chance of being globetrotters… But, consolation prize, Alphonse Lapin takes care of it for them. In the latest book by Jean-Claude Alphen, this young rodent crisscrosses the globe aboard various vehicles (hot air balloon, ocean liner, plane, motorbike, etc.) and visits dozens of splendid countries. The feverish and evocative line of the illustrator precipitates us in the streets of London, on the Red square of Moscow or in a monastery of Bhutan. In short, places that are not necessarily easy to visit, which parents can add to their travel memories – especially since this book has no text.
You have 50.96% of this article left to read. The following is for subscribers only.