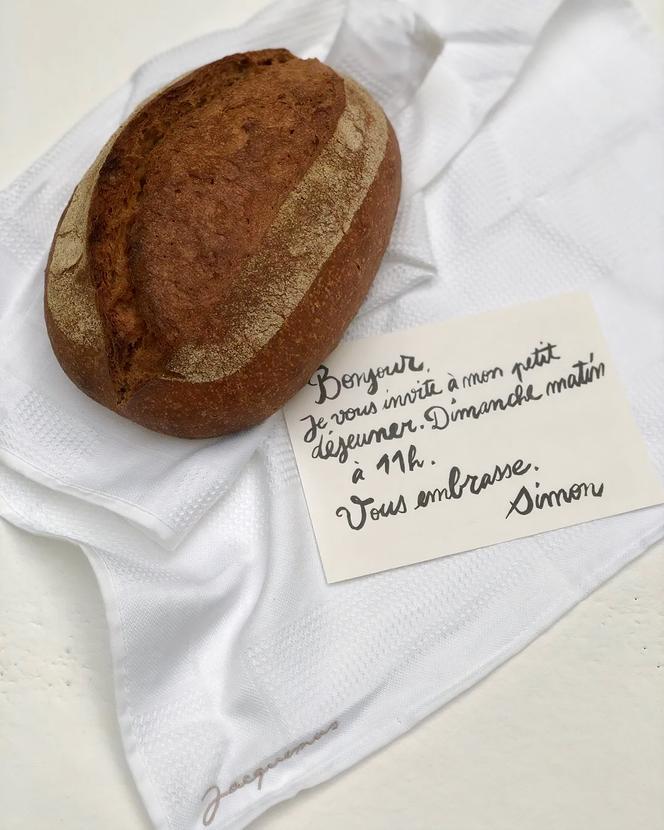 It was a 500-gram loaf of semi-wholemeal bread, golden as desired, which was sent by courier to the guests of the Jacquemus men's fall-winter 2019-2020 show in January 2019. It was wrapped in a white Jacquemus screen-printed kitchen towel and accompanied by a simple note stating that the designer was inviting the recipient to breakfast the following Sunday at 11 a.m.
The creator had asked the Le Petit Grain bakery, in the Belleville district of Paris, to bring out a hundred fresh loaves from its ovens. The bakers Edward Delling-Williams and Edouard Lax, at the head of the establishment since 2018, thus worked a good part of the previous night, supported by their team.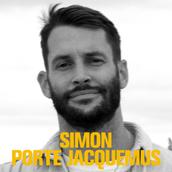 Also listen Simon Porte Jacquemus: "Fashion shouldn't just talk about the Parisienne"
Simon Porte Jacquemus had originally had the idea of ​​organizing the show in rue Dénoyez, in front of the bakery, with the models casually entering and leaving the store. A scene from the series Emily in Paris before time… But it was at the Palais de Tokyo that the giant breakfast imagined by the designer was finally held.
This second men's collection, called "Le Meunier", was inspired by the workers' uniform. A white truck dropped off the models, including top model Alton Maston, still a beginner, in front of the museum. They then joined the room, where a large solid wooden table had been set up and covered with food. Viennese pastries, jams, cheeses… Enough to whet your appetite to appreciate a collection articulated around pieces workwear easy going.