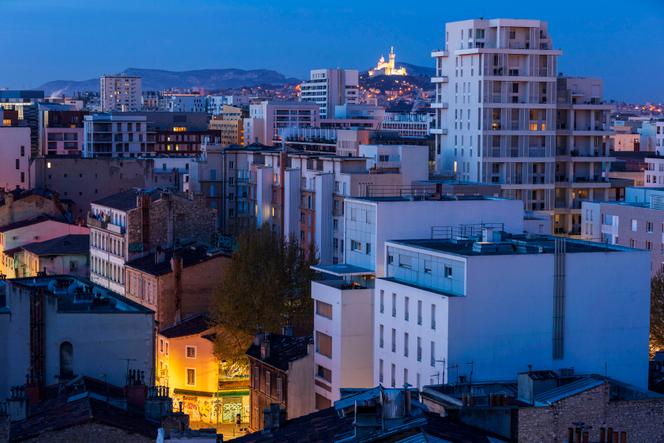 Who could have predicted, a year ago, that the rates of real estate loans over twenty years would reach 2.83% in February 2023, according to the Observatory Credit Housing / CSA, against 1% in January 2022?
This surge is blowing an icy wind on the real estate market, supported the two previous years, between January 2020 and January 2022, by "floor rates" of between 1% and 1.20%. In recent months, borrowers have seen their borrowing capacity melt like snow in the sun. The Banque de France calculates that they lost 11 square meters of purchasing power between March 2022 and January 2023, under the dual effect of higher credit prices and rising stone prices.
Banks continue to revise their rates in March: "They now lend above 3% over twenty years", notes Maël Bernier, spokesperson for Meilleurtaux. The total cost of a loan of 200,000 euros over twenty years has therefore tripled in fourteen months, going from 20,749 euros (excluding insurance, nominal rate of 1%) in January 2022, to 66,207 euros (excluding insurance, nominal rate of 3%) in March 2023.
"The candidates for the loan are there, they come to inquire in our agencies, notes, however, Pierre-Etienne Beuvelet, founder of the network of IN & FI brokers. But it is more and more complicated to find financing given the rise in credit rates. » Indeed, banks are not rushing to grant loans, because their margins are under pressure. Loan production thus fell from 19.7 billion euros per month on average in the first half of 2022 to 16.7 billion euros per month in the second half of 2022, according to the Banque de France.
Control inflation
The beginning of the year suggests a stabilization at 15.8 billion euros in January 2023 and an estimate of 17 billion euros for February. But the rise in credit rates should continue. The European Central Bank (ECB) has already announced its intention to continue raising its key rates at its next meeting on 16 March. The deposit rate should therefore reach 3%, whereas it was still negative (–0.50%) nine months ago.
The objective of this rise? Curb inflation, the level of which has been soaring since the start of the war in Ukraine. The rise in prices reached 8.6% over one year in the European Union according to Eurostat. The tightening of the ECB's monetary policy in recent months has led in its wake to a rise in long-term interest rates, including that of the ten-year OAT (benchmark government bond for the French market), past from 0% in January 2022 to 3.20% at the start of March 2023.
You have 62.41% of this article left to read. The following is for subscribers only.