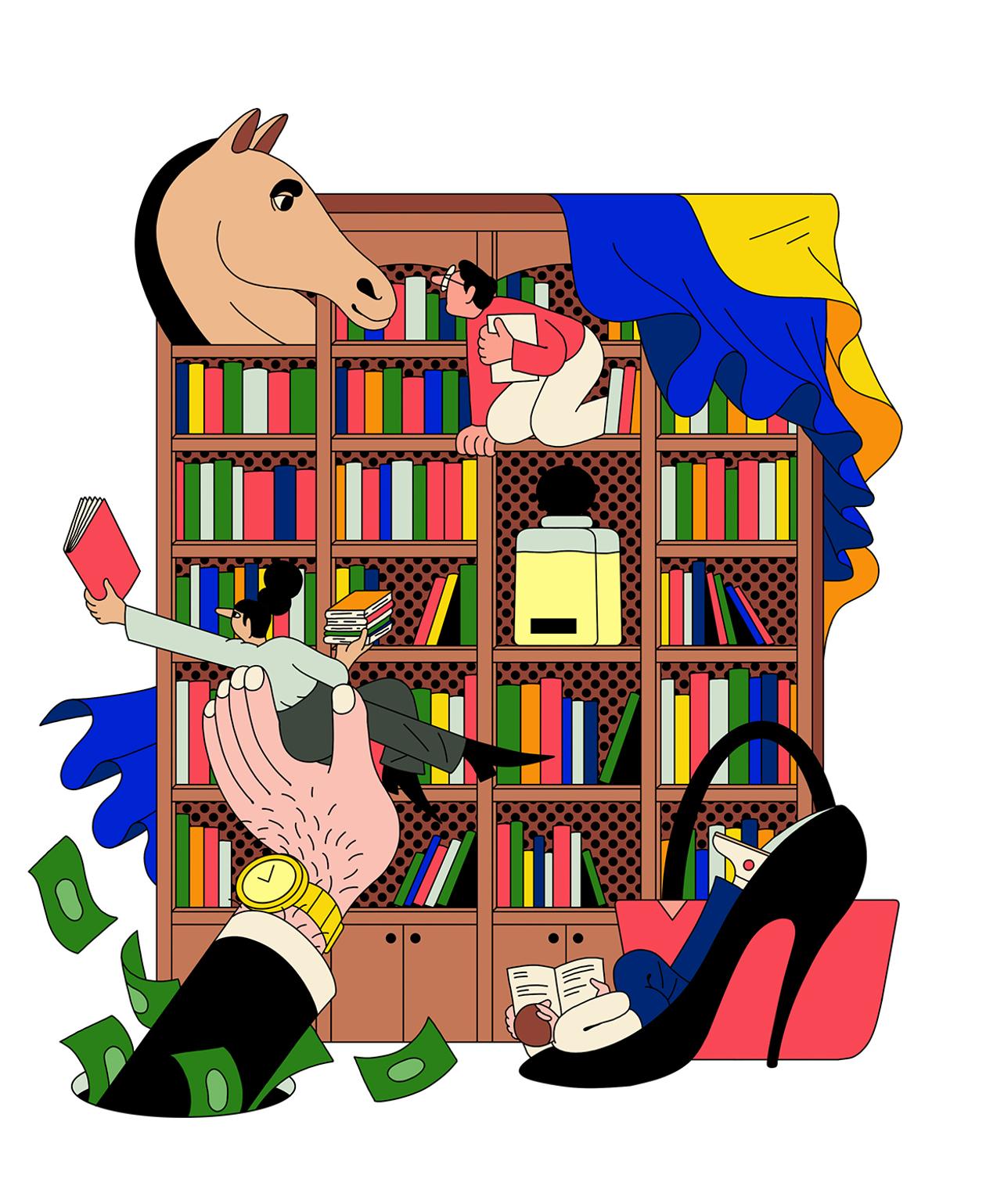 This April 12, 2018, professors, students and a few journalists have an appointment in the historic room of the library of the Ecole Normale Supérieure (ENS), rue d'Ulm, in Paris. In this solemn place, center of the intellectual life of the institution, the guests discuss, a glass of champagne in the hand. The silhouettes seem to fade in front of the imposing oak cupboards, more than 4 meters high, which house a precious collection of 20,000 books. In front of the bronze bust of Lucien Herr, who ran the library from 1888 to 1926, a desk has been installed, which will be succeeded by Marc Mézard, director of the ENS, and Michael Burke, then chairman and CEO of Louis Vuitton. On the faces, the smile of happy days.
That evening, the event was intended to be historic: the French luxury giant inaugurated a research chair specializing in artificial intelligence. For the first time, Louis Vuitton and the temple of knowledge in the rue d'Ulm are forming an alliance. A camera sneaks into the audience to capture the moment. A one-and-a-half-minute spot, in which the two parties congratulate each other, will then be broadcast on the school's website and on YouTube.
One wonders what one of the jewels of French public higher education, reputed to train the intellectual elite of tomorrow through research in science and letters, gains from partnering with Louis Vuitton. As for the world leader in leather goods and luxury ready-to-wear, the ambitions have been clearly unveiled. This is for the house "capitalize on the world-renowned scientific skills of the ENS in the field of artificial intelligence". Eventually, the chair should allow Louis Vuitton "to have access to innovative technologies in order to globally improve the service provided to its customers".
Brands engaged in a race for partnerships
At the heart of this surprising rapprochement: data processing using statistical learning methods – the famous algorithms – and visual object recognition. In luxury, artificial intelligence opens up new possibilities that everyone wants to seize. The stakes are high: improving sales prediction to optimize inventory ; better anticipate customer desires and thus personalize brand experiences ; make the search for products by image on the Web more sophisticated and, ultimately, accelerate the necessary digital transformation.
But Normale-Sup also finds its interest in it. "This collaboration offers us an immense opportunity, that of taking an interest in concrete industrial issues, testing our algorithms and validating our models in real conditions, and directing our work towards new research perspectives", explained during the launch Ivan Laptev, computer researcher and holder of the chair.
You have 85.98% of this article left to read. The following is for subscribers only.