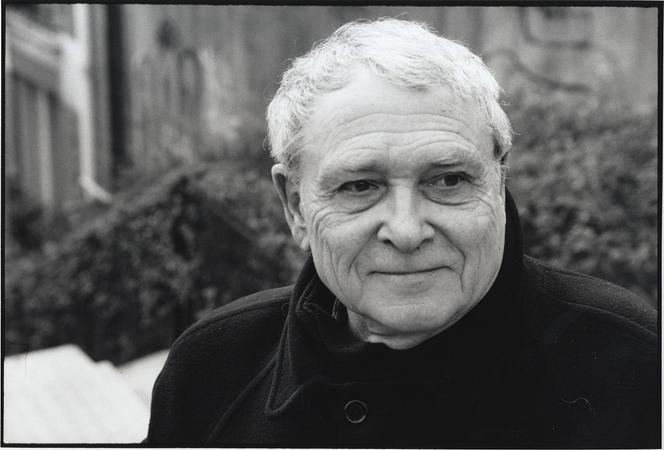 "Lessons from the tree and the wind", by Jacques Réda, Gallimard, 144 p., €16, digital €12.
At college age, he imitated all the poets he discovered and admired: Ronsard, or the Rimbaud of Drunken Boat. Now 94 years old, "old contemporary poet faithful to his ancestors"still composing "as a pupil of La Fontaine and Victor Hugo"Jacques Réda offers us a luminous collection, Lessons from the tree and the wind. A poetic meditation in sixty-two sequences, whose table of incipits, where the alexandrine predominates, allows us to measure the scope: "Eternity requires a long apprenticeship. »
Read also this meeting (2017):
Article reserved for our subscribers

Jacques Réda, the writer who vibrates to the sound of jazz
Magnificent prose Ruins of Paris (Gallimard, 1977) to the poetry of "the strange universe of the living"In Rhythm, chaos, mythologiesfifth volume of fun physics (Gallimard, 2018), Jacques Réda has traveled countless paths: a "dromomania" destined perhaps to find the place where finally"to root". Until, confined due to the recent epidemic, this traveler had to limit his strolls to his nearest territory.
In Paris, at the Buttes-Chaumont or "in the funeral park where Father Lachaise (…) lectures the deceased deprived of paradise" − gardens temporarily deserted due to confinement −, nature has regained its rights. A fox was born there. The poet rediscovers " the tree "makes it sacred, identifies with it (" My leaves are the verses that I have signed"). It identifies all the birds that, if it were to become a tree, it would like to house on its branches or hollows, and in particular "the blackbird, genius improviser".
The tone is sometimes familiar and amused, sometimes melancholic and fervent. For these are indeed almost metaphysical "lessons", and contradictory temptations, between chaos and harmony.
So many self-portraits
"I have made the Tree an emblem of serenity / Like the wind, that of mobility. » The main thing, for this poet, who is also a jazz columnist, is indeed the " Pace ", which animates prosody − and swing, which transforms walking into dancing. As for his love for the forest, it then takes a testamentary turn in a beautiful, peaceful poem: "There is a boundless forest where I would like / To sink, dying, Far from medicine / Which imposes on me to live a crowd of extracts / Chemicals. I would slowly take root there. »
It is still with the freedom of the walker that Jacques Réda, who was director of The New French Review (1987-1995), scattered tributes to the many contemporary writers and artists he admires, from Pierre Alechinsky to Pascal Quignard, from Charles-Albert Cingria to Cavafy, whether in The Sauvette (Verdier, 1995) or in the four Recognition Books (Fata Morgana, 1985, 1992, 2016 and 2021). As well as in my seven families (Fario, 2022), where, from Jean Follain to Jean Tardieu, he paints the portraits of seven poets who were his friends. Indeed, as the title of another collection suggests, they constitute so many self-portraits (Fata Morgana, 2010). "Because it's always a bit of yourself that you paint when you try to describe others, or guess them. Perhaps we also borrow from them enough to flatter the portrait that we then unconsciously sketch of ourselves. »
You have 1.55% of this article left to read. The following is for subscribers only.