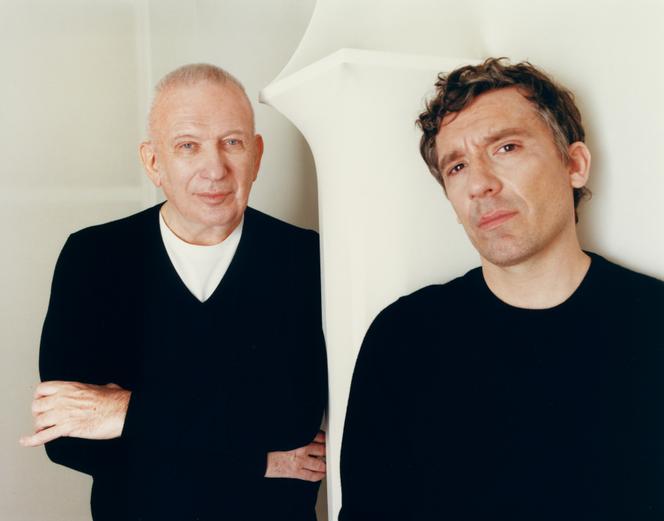 On January 22, 2020, Jean Paul Gaultier said goodbye to the catwalks through a parade show at the Théâtre du Châtelet, in Paris. In fifty years of career, "fashion's enfant terrible" – as he was nicknamed for a long time – has never ceased to shake up dress codes, just like those of beauty. Scrolling men in skirts, dressing his models in trompe-l'oeil tattoos or summoning senior or plump models to his podium, Jean Paul Gaultier did it before the others.
For the past two years, each season he has entrusted the keys to his house – and his archives – to a different designer, invited for the time of a haute couture collection to reinterpret the codes of the brand that bears his name. After Chitose Abe (Sacai), Glenn Martens (Y/Project), Olivier Rousteing (Balmain) and Haider Ackermann, Julien Dossena will take part in the exercise, for the next fall-winter 2023-2024 haute couture collection , presented in Paris in July. At 40, the artistic director of Paco Rabanne for ten years imagines his first haute couture collection. Encounter.
Read also:
The Jean Paul Gaultier brand takes to the sea again
Did you know Jean Paul Gaultier before he offered to make this collection?
We had met very briefly five years ago, during a photo shoot for a magazine, but it was really very fast. There, we took the time to talk to each other, to get to know each other a little better.
What image did you have of him and his universe?
Jean Paul Gaultier was a very important figure in my childhood, in my adolescence. He was one of the rare fashion designers that we regularly saw on television and it was thanks to him that I understood the existence of the designer's profession. Coming from a family that was not at all in this environment, in the provinces moreover, it was totally foreign to me. But I drew a lot and I remember telling myself that I had to find a job where it would be possible to draw. When I saw it, I had a revelation: "Ah, what he's doing, designing clothes and then building them, it's a job! »
Do you already know which period, which collections, you are going to revisit?
I am still in the rediscovery phase. I met the teams and started immersing myself in the archives three weeks ago. His universe is extremely rich and varied. He works his collections like moments of narration. He tells us stories with unique characters. Certain precise collections marked me, like that of the " Classy Rabbis » (autumn-winter 1993-1994) or that of the " Constructivists » (fall-winter 1986-87).
What is special about them?
Extreme modernity in the mix of registers. They are also extremely elegant collections, with a clash of materials and colors perfectly mastered. There is also all the designer talent of Jean Paul Gaultier which is expressed there. When you see these clothes on a body, there is a mastery of his craft and of the cut that is very impressive to observe.
Will he discover this collection only at the time of the parade at the beginning of July, as he did for his previous guests?
Exact. I think it's because he himself doesn't envisage a creative space without this total freedom. But I am aware that I am a guest. It's like I'm walking into someone's house, so I'm careful, I'm respectful of things. It's very generous of him to give me the keys without knowing what I'm going to do with them.
Does that add extra pressure?
A little, but it's a very personal pressure because obviously I want to do well. I want him to find an aspect of his work that touches him.
Is it complicated to find the right balance between your two worlds?
I don't come to do a haute couture collection which would be what I would do in haute couture. I see my work as interpretation. As with an artist's musical repertoire: it's a bit like being a conductor during a recital. It's about giving another tempo to existing pieces.
These are also your first steps in haute couture…
Yes, it will be a collection for clients who will have their bespoke clothing. It will therefore have no limit dictated by the commercial aspect, as may be the case with ready-to-wear. This is a first for me. And it's very exciting.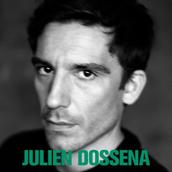 Also listen Julien Dossena: "Literature taught me that clothing could be a feeling, a character"