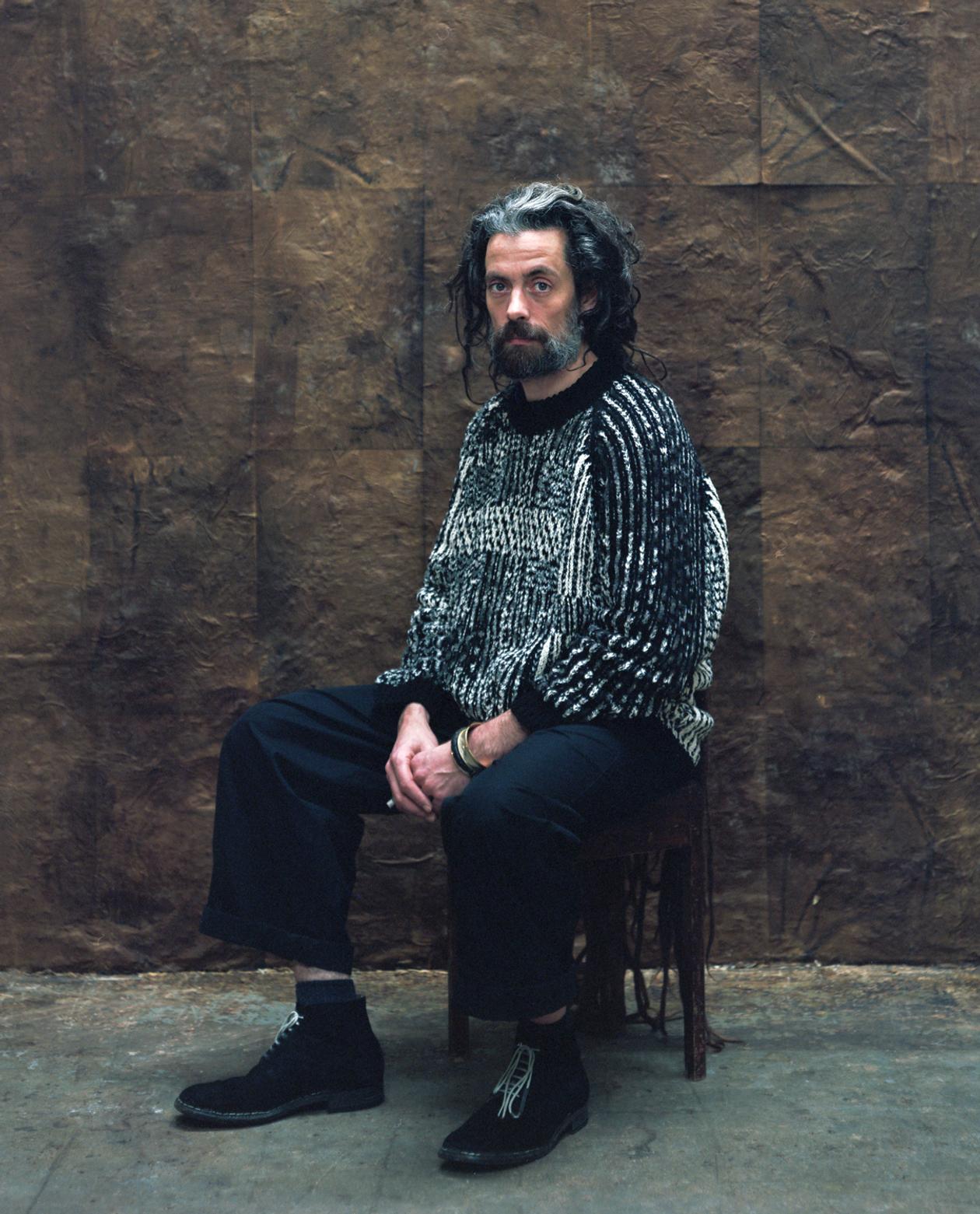 It was in Florence on January 11. At the end of a poetic parade presented as part of the international men's fashion show Pitti Uomo, Jan-Jan Van Essche received a long round of applause. His collection of flowing tunics and caftans, his large sweaters or pajama-style suits, his soft Japanese shoes blended perfectly into the serene decor of the Basilica of Santa Maria Novella. After the show, the models went out into the cloister that surrounds the garden of this 13th century Franciscan church.e century, to be placed on pedestals, in front of religious murals. The Flemish designer's wardrobe dialogues naturally with the frescoes in faded colors.
For the modest Jan-Jan Van Essche, who says he aspires neither to fame nor to an XXL business, this fashion show – the very first of his career, although he has been working on his collections since 2008 – is an important step. . "When we announced that he would be one of the star guests of Pitti Uomo, journalists and buyers joked: but who is this unknown designer in the battalion? », recognizes Francesca Tacconi, responsible for the show's designer programming. His label, which employs seven people, is nevertheless distributed by renowned shops and sites (Dover Street Market, Ssense, Stijl in Brussels, Série Noire in Lille, etc.).
A winding journey
Jan-Jan Van Essche lives in Antwerp. His apartment, his studio and Atelier Solarshop, a shop he opened with his companion, Pietro Celestina, are located in the same triangle, a stone's throw from the station. A neighborhood with Afro hairdressers, Chinese restaurants, smartphone repairers, oriental supermarket. "Incomparable energy", he appreciates. In his bright studio, he pinned some of his inspirations to the walls. A single fashion image, signed Martin Margiela for Hermès. Photos of former employees, collages, images of traditional African masks, a lion of Judah, the poster for an exhibition dedicated to designer Isamu Noguchi, the photo of an Ethiopian priest taken in Lalibela, a sample of the packaging of the Arc de Triomphe by Christo and Jeanne-Claude… A grey, beige and blue patchwork – in the colors of its ready-to-wear fashion cut from beautiful Japanese or Italian fabrics.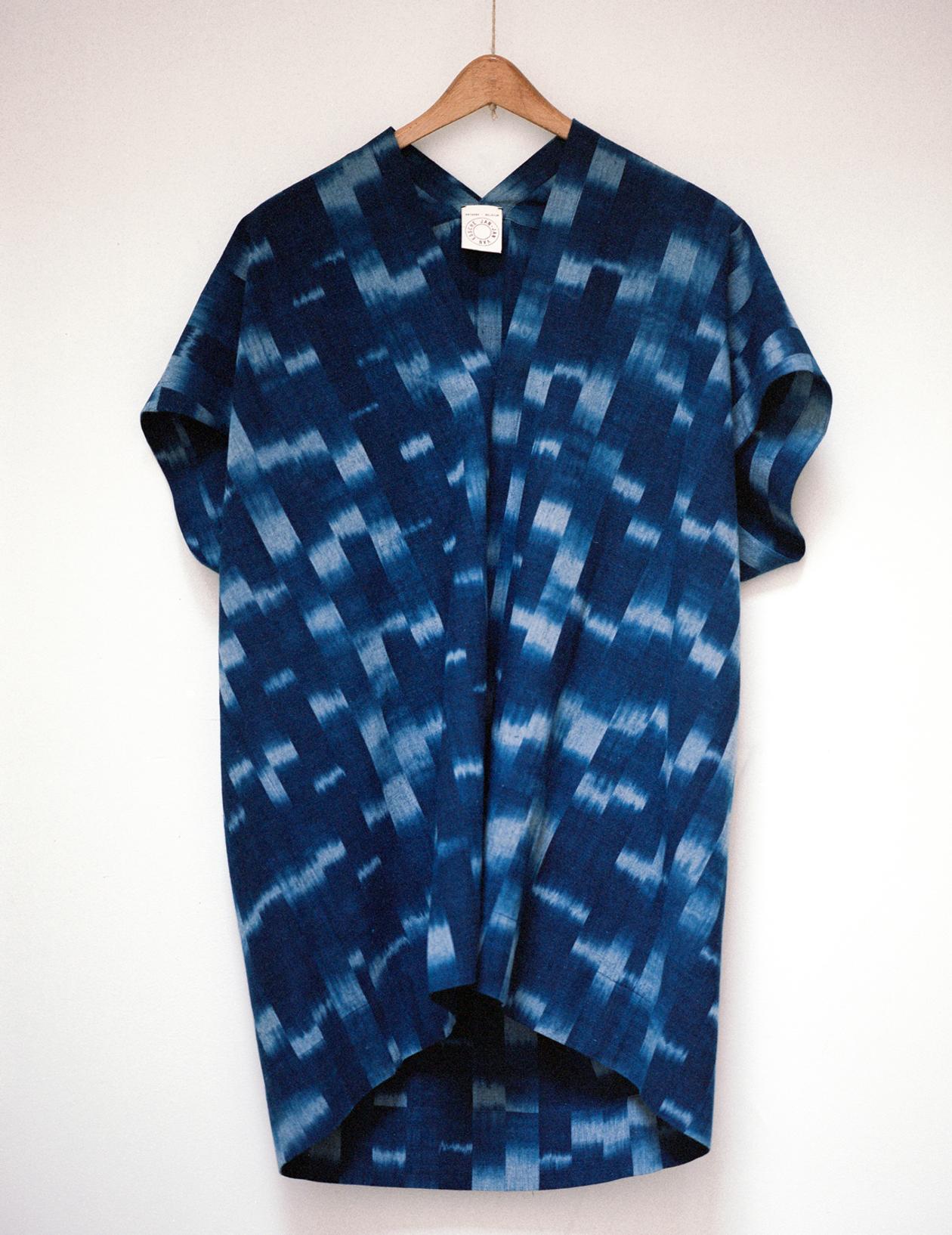 "It's because I'm a local guy", explains Jan-Jan Van Essche, who has never lived outside of Antwerp. Born in 1980, the son of a shopkeeper and a film set designer, he grew up under the influence of the Antwerp Six, this informal group of Belgian designers who graduated from the city's Royal Academy of Fine Arts in early 1980s. "My mother's clothing store was located a stone's throw from the Academy. Without really knowing them, my parents frequented the same neighborhood bars as them. My father had Dirk Van Saene fanzines and has always worn certain Walter Van Beirendonck sweaters. » As a high school student, as a summer job, Jan-Jan Van Essche makes and breaks boxes in Dries Van Noten's studio… Then he enrolls as a student at the Royal Academy, among young people from all over the world (including Pietro Celestina, originally from the island of Curaçao).
You have 60.39% of this article left to read. The following is for subscribers only.