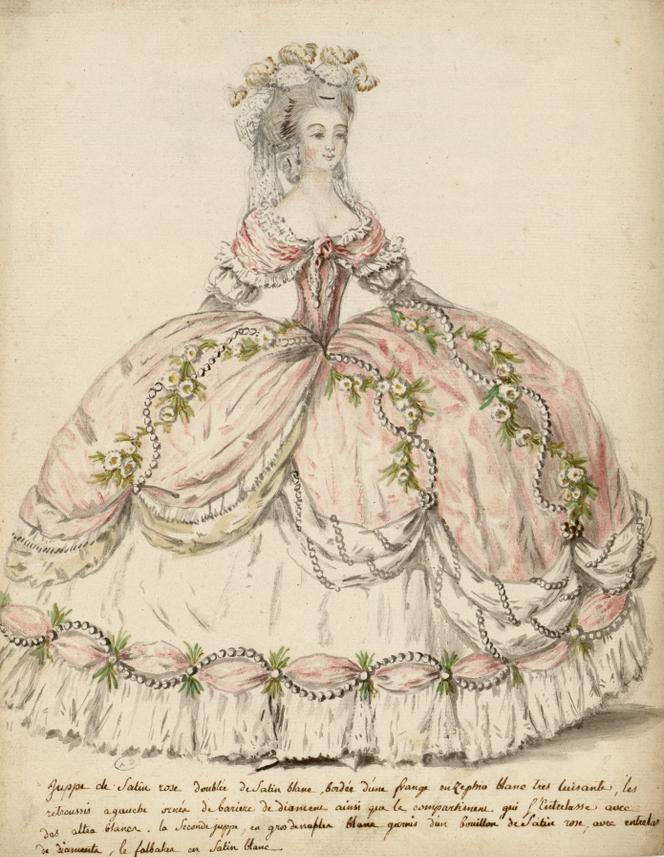 The royal domain of Marly, a few kilometers from Paris, was for a long time the privileged residence of Louis XIV for his moments of celebration and pleasure. A court apart, freer than that of Versailles. It is therefore no coincidence that the estate museum is presenting a temporary exhibition until August 27, devoted to the art of appearance and coquetry in the 17e and XVIIIe centuries. Dubbed "Seduction and Power. The art of getting ready for court", it shows many clothes, accessories and objects, all dedicated to sublimating their owner.
Nearly 120 objects and clothes, from private and public collections, are exhibited here, and tell a little about the great history of France. How, then, are pageantry and power expressed in clothing? In particular through small caps and headpieces richly embroidered with gold thread or sequins. " Party and ceremony accessories ", explains Karen Chastagnol, director of the museum and one of the two curators of the exhibition. And, under these caps, obviously nestle wigs, symbols of power for the Sun King, who began to lose his hair very young.
Ornament specific to clothing features prominently in the exhibition. We discover sections of lace finely worked in point de France, which is practiced with a needle and is characterized by its small loops. These are detachable to attach to collars or sleeves, and are made in Alençon, the cradle of this art. In addition to lace, embroidery in gold and silver threads were particularly popular in the ornament of court clothes.
Heel height and social rank
Other coquetry: strings of ivory, mother-of-pearl or pearl buttons: "Formal clothes can have up to 18 buttons, but few are ultimately functional », explains Anne Camilli, the other curator of the exhibition. Wallets, pockets or other purses, always richly decorated and embroidered, are added to this uniform which would not be complete without the pairs of shoes. The opportunity to see the small size of the men and women of the time, and to discover that the height of the heel, a marker of allure and presence, determines social rank. These can culminate up to 12 centimeters. Fortunately, fashions pass.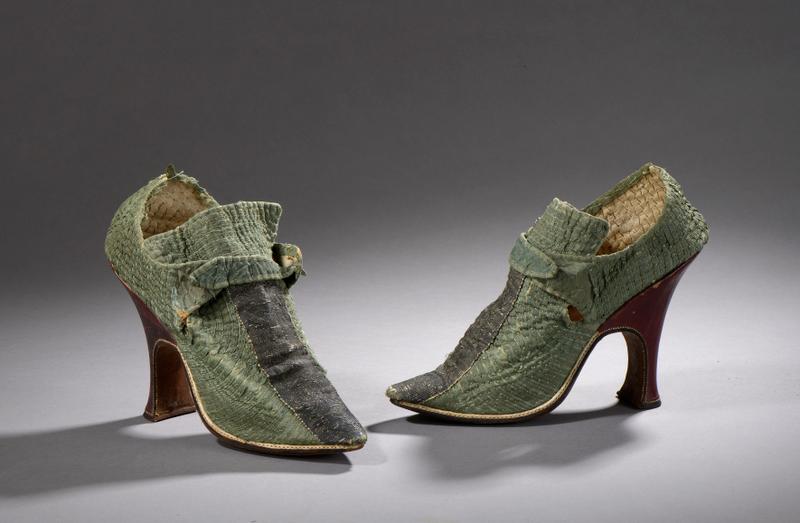 The physical appearance and the care that one brings to him thus say a lot about oneself and one's rank. The hair of the wigs is powdered, the complexion is whitened thanks to white lead – "very dangerous, because it contains lead!" »points out Karen Chastagnol –, and the lips and cheeks are reddened thanks to Chinese carmine, placed in small jars.
You have 35.57% of this article left to read. The following is for subscribers only.