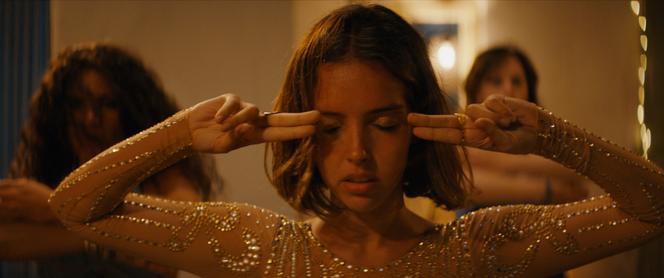 THE OPINION OF THE "WORLD" – WHY NOT
In Algiers, Houria (Lyna Khoudri) takes classes at her mother's dance school and prepares for her diploma to become a sports teacher. In order to earn a little money, the young woman cleans the house and, in the evening, bets on clandestine goat fights. One evening, a man chases her to steal the sum she has just won. The altercation causes Houria to fall down a staircase. Severely affected in the legs, she sees her dreams of a ballerina fly away.
The well-known story is that of reconstruction through dance, which we recently saw staged in the same terms by Cédric Klapisch (In body, 2022). But the impression of repetition comes above all from the fact of seeing the director Mounia Meddour exploiting substantially the same recipe as that of her first feature film, the remarkable papicha (2019), César for best first film and best female hope – for Lyna Khoudri – in 2020.
We find there the desire to explore Algerian society and history without leaving the intimacy of the community of women who accompany Houria in its reconstruction. Around, the threat of men and the political context lurks and then withers by dint of being dedicated to the off-screen, never really taken care of by the story.
Read the picture:
Article reserved for our subscribers

From "Papicha" to "The French Dispatch", actress Lyna Khoudri under a lucky star
Houria sinks into a through that was already watching papicha : a cinema which, by dint of trying to translate everything bodily, ends up articulating nothing, except vague moods giving rise to sequences similar to music videos: joy is expressed through dance, sadness by prostration and tears.
Between the two, not much, if not a great political and artistic vagueness, undoubtedly the consequence of a shooting in Marseilles instead of Algiers which forced the staging.
Franco-Algerian film by Mounia Meddour. With Lyna Khoudri, Rachida Brakni, Nadia Kaci (1h38).