Far from the commercial pragmatism of Milan and the escalation of elegance of Paris, London Fashion Week Fall/Winter 2023-2024, which took place from February 17 to 21, is not one to quibble about the cut of a jacket, the width of the shoulders or the length of the skirts, or to theorize the return of denim… The creative breeding ground of the British capital, more eccentric, less complexed by the pre-established notions of good taste, likes to push the cursor of textile inventiveness further . With some more colorful trends than elsewhere.
Autumn sees yellow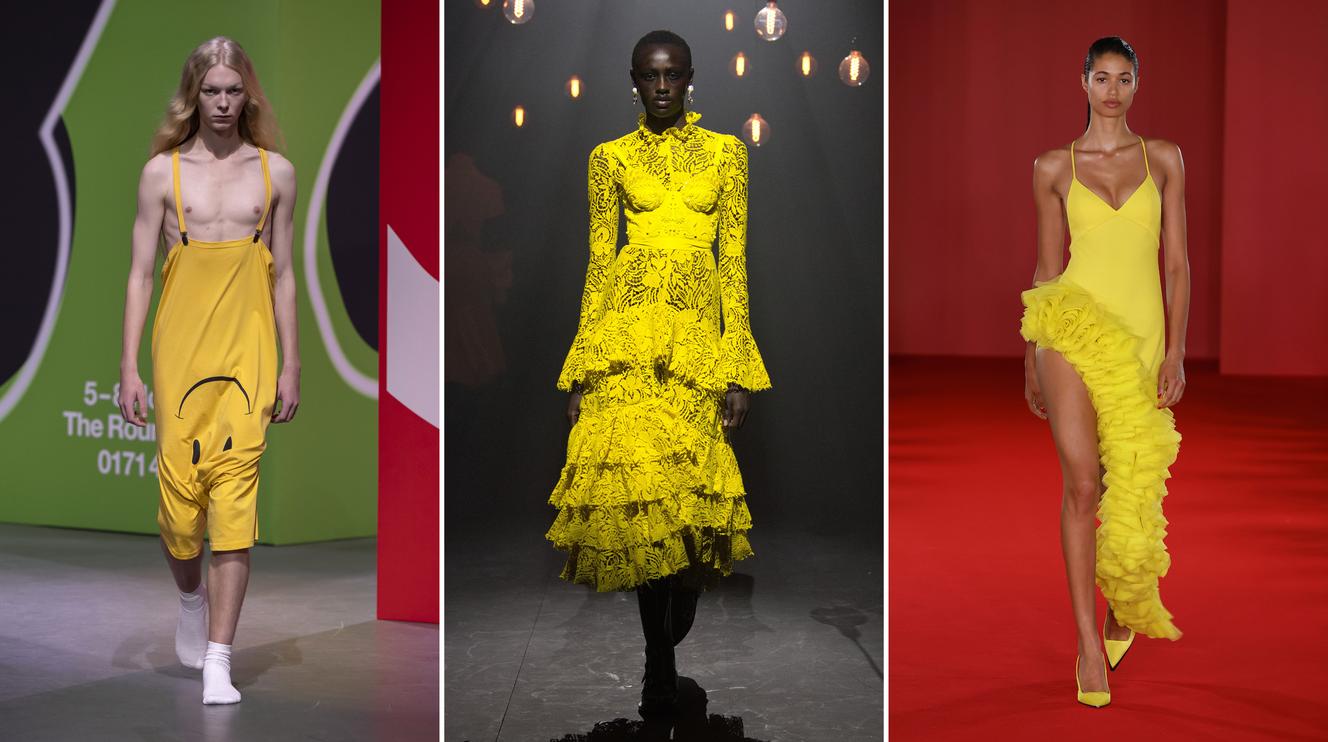 Reputed to be unbecoming, the yellow hue was nevertheless everywhere in London: in XXL knitwear at Christopher Kane, in a ruffled crochet dress at Erdem, in a tulle slide leaving the leg exposed at David Koma, bright and flanked by an upside-down smiley at JW Anderson. And even in total look at Burberry, from ocher to chick, from shearling coat to tights, and even the hot water bottle.
Animals keep company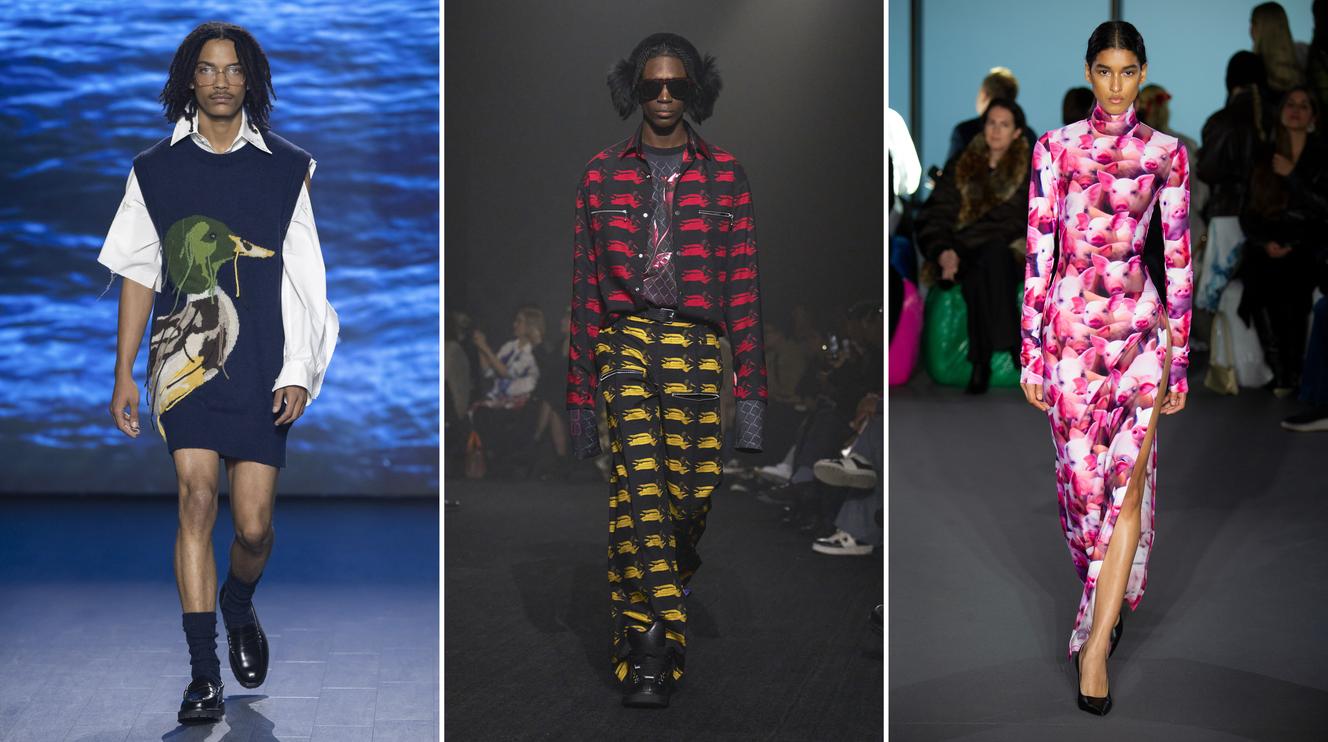 In recent seasons, animals have been used by designers to create powerful, viral images on social networks (such as a pigeon clutch at JW Anderson or masks at Collina Strada). In London, mules mimicking legs appear at JW Anderson. The duck, which SS Daley has made its emblem since its debut, is also flying to Burberry (in print and even in a country balaclava!) As for Christopher Kane, he commissioned an artificial intelligence to create three garish prints, dedicated to chicks, rats and pigs.
Read also:
London Fashion Week: British identity in majesty
The taste of Ireland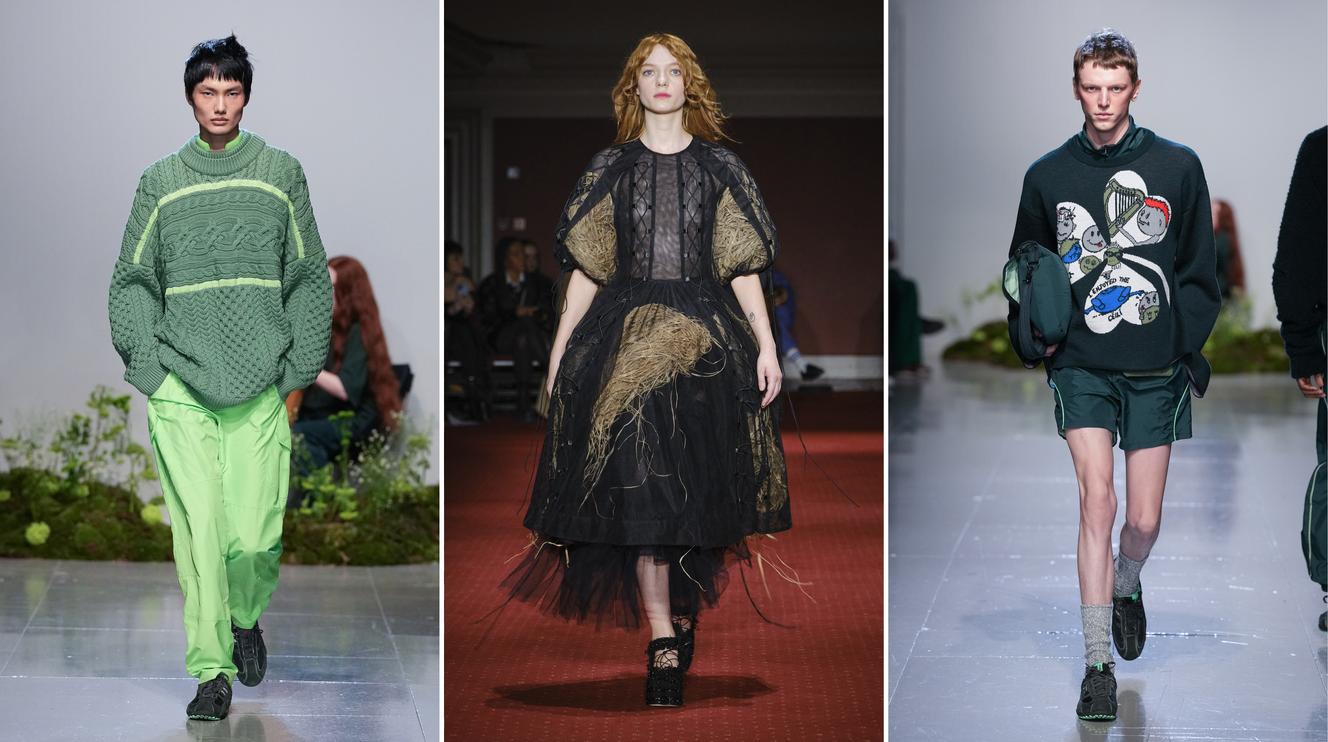 In two different registers, Simone Rocha and Robyn Lynch have each imagined a collection inspired by Ireland. The first draws on ancestral Celtic traditions, particularly around the religious festival of Lugnasad. The second, in the very traditional clichés of contemporary postcards: sheep, three-leaf clover and green borrowed from the Leprechauns, these little elves from local folklore.
sex on the offensive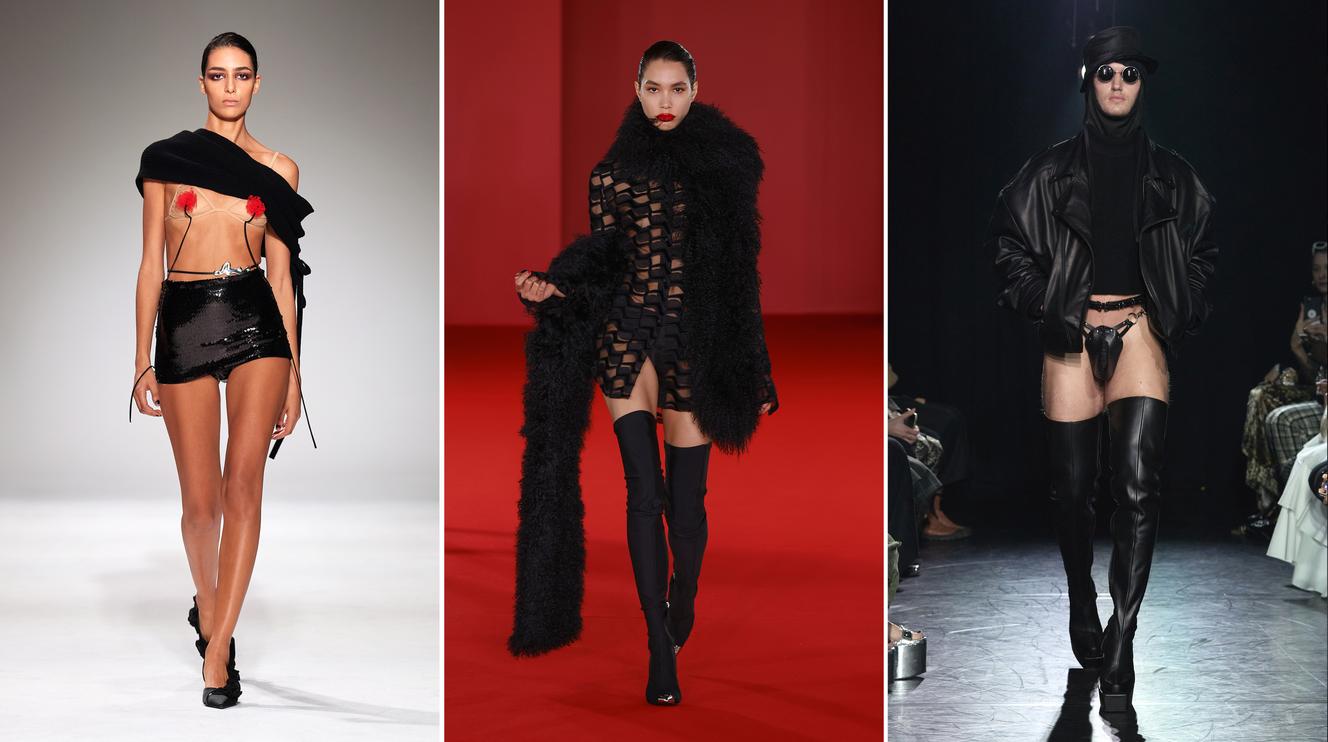 London is rarely cold-eyed when it comes to stupor, always more focused on trashy provocations than subtext sensuality. This season again, references borrowed from the BDSM subculture appear at Richard Quinn, with latex outfits and dog masks, or at Edward Crutchley, through a leather bra or briefs, stiffened by an erection . At the same time, Nensi Dojaka continues in lingerie and the micro dress and David Koma launches into a very sexualized reinterpretation of Marlene Dietrich, with feather boa and red mouth.
The garment threads beads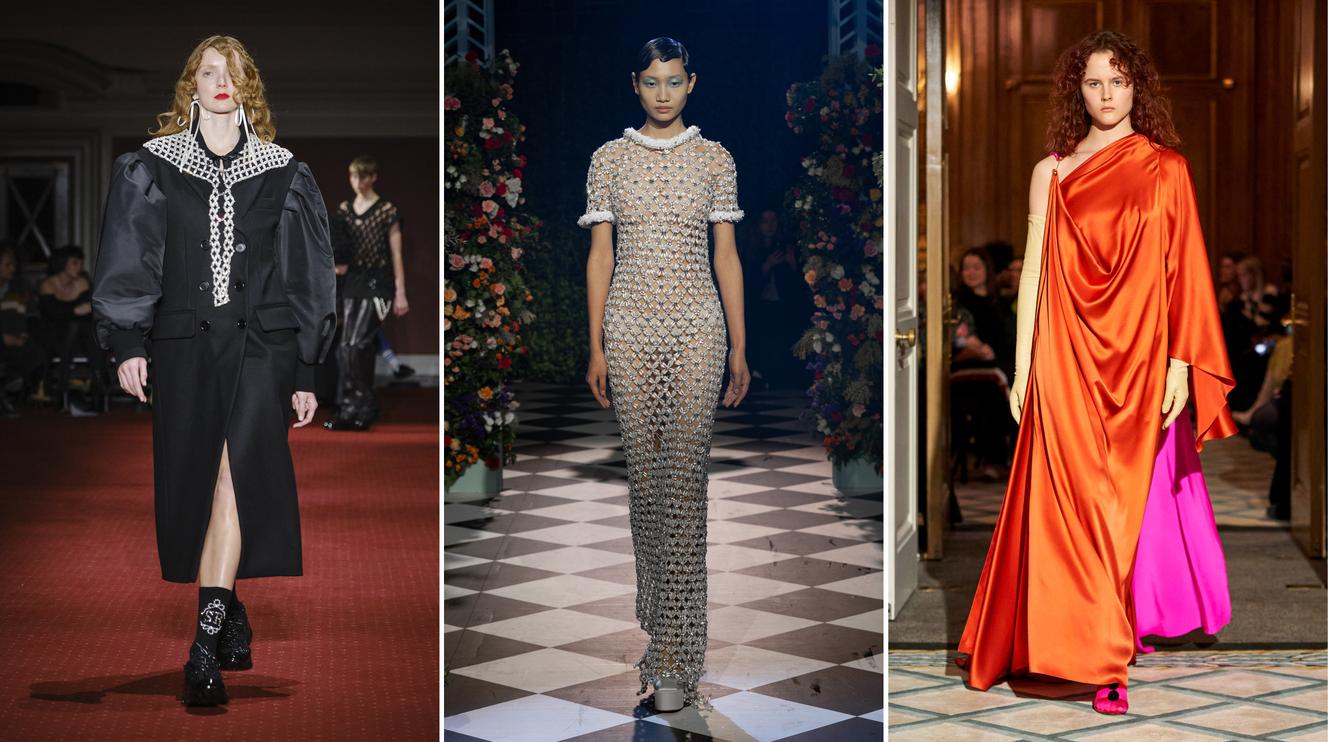 In vogue in jewelry, the pearl also began to compose clothes. Roksanda pricks at the end of needles that hold dresses made of a single piece of silk, while Simone Rocha uses the baroque pearl in embroidery to draw a flower or to compose funny scarves. Richard Quinn even draws from it, mixed with crystals, a mesh and openwork dress.
Read also:
London fashion week offered a parade of performances