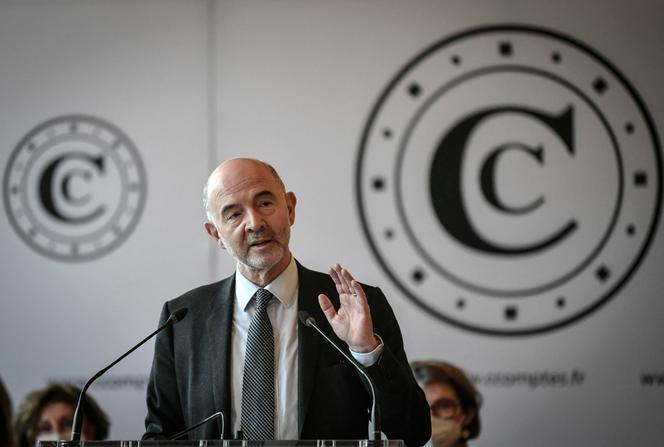 France is not very decentralized and the little it does is already exhausted. This is, in essence, the final judgment passed by the Court of Auditors in the 2023 edition of its annual report, published on Friday March 10. "We are in the middle of the ford"observes Pierre Moscovici, the institution's first president, asking "an ambitious reform". This 572-page report, almost exclusively devoted to forty years of devolution of powers, is timely. The President of the Republic, Emmanuel Macron, who is considering how to relaunch "true decentralization"receives the main associations of local elected officials on Monday 13 March.
Read also:
Article reserved for our subscribers

Emmanuel Macron wants to wake up decentralization
The financial jurisdiction is under no illusions. After twelve years of continuous reform "but curvy" of local administrations, she sees clearly "legislative fatigue" who seized the elect. The coming of "big night" is therefore "unrealistic in the short term", she thinks. However, the country can no longer afford a policy of "small steps" : "The status quo is not sustainable"write the magistrates.
In France, local authorities have less power than elsewhere in Europe. Their expenditure also represents only 12% of the country's wealth, when the European average is 17.9% of gross domestic product. "France is still very far from being a decentralized state", observes Pierre Moscovici. Above all, after a fanfare start in the early 1980s, then a revival in the years 2003-2004, "the initial momentum gradually waned", regrets the Court of Auditors. And the 1982 goals "have not yet been achieved".
'Contradicting priorities'
Decentralization is marked by "great complexity" and an institutional landscape "scrambled"which leads to "a lack of clarity for citizens and does not promote the improvement of the service provided to households and businesses, nor the search for greater efficiency in public action". This is particularly true with regard to the financing of local authorities, which is increasingly difficult to understand, and even "unequal" between territories.
Read also:
Article reserved for our subscribers

The Court of Auditors proposes to concentrate local taxation on the municipalities
For twelve years, governments have followed "fluctuating and, on certain points, contradictory priorities". Of course, they pass laws. But "abundant and almost continuous legislative movement" East "devoid of any real guideline and therefore of overall coherence". Not only have the problems not been resolved, but the state no longer seems to have a clear line. In particular on the long-term strategy, tending to strengthen the inter-municipal level and that of the regions, to the detriment of the municipalities and the departments.
You have 69.59% of this article left to read. The following is for subscribers only.