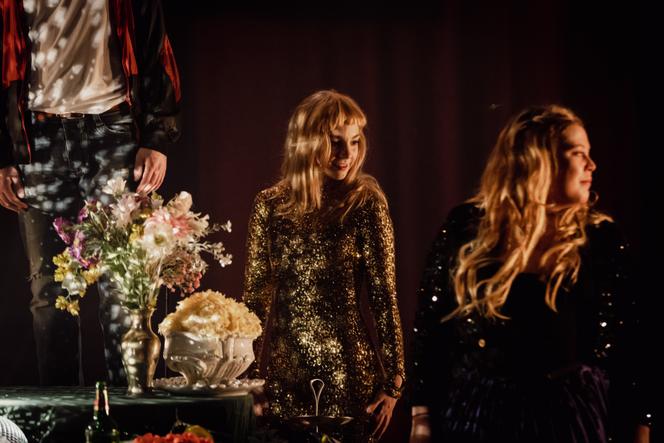 This show is a big bang. This is why he drives the clocks crazy, confusing past, present and future. The fiction co-written by the director Guillaume Vincent and his seven actors disturbs the relationship between the living and the dead. And disrupts the course of time, although it falls between two deadlines. The first, 2001, refers to the artist's 24th birthday, when he entered the school of the National Theater in Strasbourg; the second, 2021, at the internship that, now in his forties, he leads at the Ecole du Nord, in Lille. The dates may well be specified in the title, Vertigo (2001-2021), they do not prevent the chronology from whirling in the arena of the Bouffes du Nord, in Paris.
Read also:
Article reserved for our subscribers

#metoo, five years later: at the Superior School of Dramatic Art of the North, consent as a banner
It is that, despite appearances, the journey accomplished does not run horizontally. It descends vertically towards an undifferentiated magma where sit the desires of actors from the school of Lille and their director. The latter organizes a flashback. His memories are the playground. The story told therefore begins in 2001. Seven students have just entered a school. They learn to act or to direct. They experience life, love, separation, illness. They invent themselves actors, while the XXIe century.
The laughter of Feydeau and the tragedy of Phèdre
The director takes over the Bouffes du Nord with the aplomb of the gardener who cultivates his land. There is what happens above (the destinies of the heroes) and what is woven below, at the heart of the invisible, where there is the poetic, affective and memorial humus in which the representation draws. The comings and goings from one to the other are accomplished with the tools of the theatre: music envelops the words, submerges them and then expels them, lights overexpose and/or conceal the actions. Finally, lurking in the folds of a fiction from which they leap without always announcing themselves, fragments of texts reach us from Shakespeare, Chekhov, Arne Lygre, Sarah Kane or Virginia Woolf. These snippets that are only passing through flesh out the subject.
Sacred gift offered by Guillaume Vincent to the seven alumni of the promotion 6 of the Ecole du Nord. Suzanne de Baecque, Adèle Choubard, Maxime Crescini, Simon Decobert, Joaquim Fossi, Solène Petit and Rebecca Tetens became, under his leadership, full members of a community which had as many present as it had disappeared. They bloom, blossom and wither in time-lapse. A final group portrait propels them in front of the public. They are gray, stooped, lame, perfused. They are old.
You have 47.98% of this article left to read. The following is for subscribers only.