Composers
New Light on French Romantic Women Composers
Orchester national du Capitole de Toulouse, Leo Hussain (conductor), Orchester national de France, Débora Waldman (conductor), Orchester national de Metz Grand Est, David Reiland (conductor), Les Siècles, François-Xavier Roth (conductor), Victor Julien -Laferrière & Théo Fouchenneret, Cyrille Dubois & Tristan Raës, Ismaël Margain & Quatuor Hanson, Yann Beuron & David Zobel, Aude Extremo & Etienne Manchon, Alexandre Pascal, Héloïse Luzzati & Célia Oneto Bensaid, Anna Egholm & Franck Braley, Roberto Prosseda & Alessandra Ammara, François Dumont, Marie Vermeulin, Nathalia Milstein, Mihály Berecz.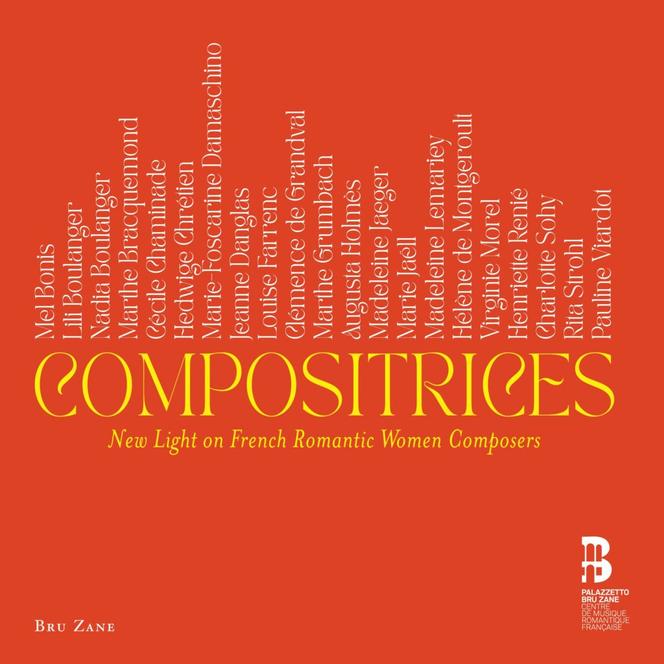 Recorded between 2019 and 2022 in cities such as Venice, Paris, Toulouse, Tourcoing and Metz, the eight discs in this set dedicated to French women composers of the Romantic period highlight around twenty creators. Some of them are already no longer unknown, whose works have begun to integrate into the repertoire: Hélène de Montgeroult, Louise Farrenc, Pauline Viardot, Cécile Chaminade, Marie Jaëll and Mel Bonis, Augusta Holmès, Rita Strohl , Lili and Nadia Boulanger. But the majority remains to be discovered. Thus Madeleine Jaeger, Marthe Grumbach, Jeanne Danglas, Hedwige Chrétien, Madeleine Lemariey or Charlotte Sohy, whose Symphony in C sharp minor – said "Great War" – made a strong impression. Chamber music, symphonic pages, pieces for piano and melodies (some 165 pieces) show the eclecticism of this corpus which only very rarely earned recognition for their authors during their lifetime, and whose presence in programming is still proves too residual. By venturing with determination into the field of feminine musical romanticism, Palazzetto Bru Zane proves once again that it is well in its pioneering role of discoverer and broadcaster. Marie Aude Roux
1 set of 8 Palazetto Bru Zane CDs.
Sarah Nemtanu – Romain Descharmes
Childhood impressions
Georges Enesco: Impromptu concertant, Impressions of childhood. Claude Debussy: Violin Sonata. Eugène Isaÿe: Childhood dream. Maurice Ravel: Violin Sonata No. 2. Nino Rota: Improvviso. Sarah Nemtanu (violin) and Romain Descharmes (piano).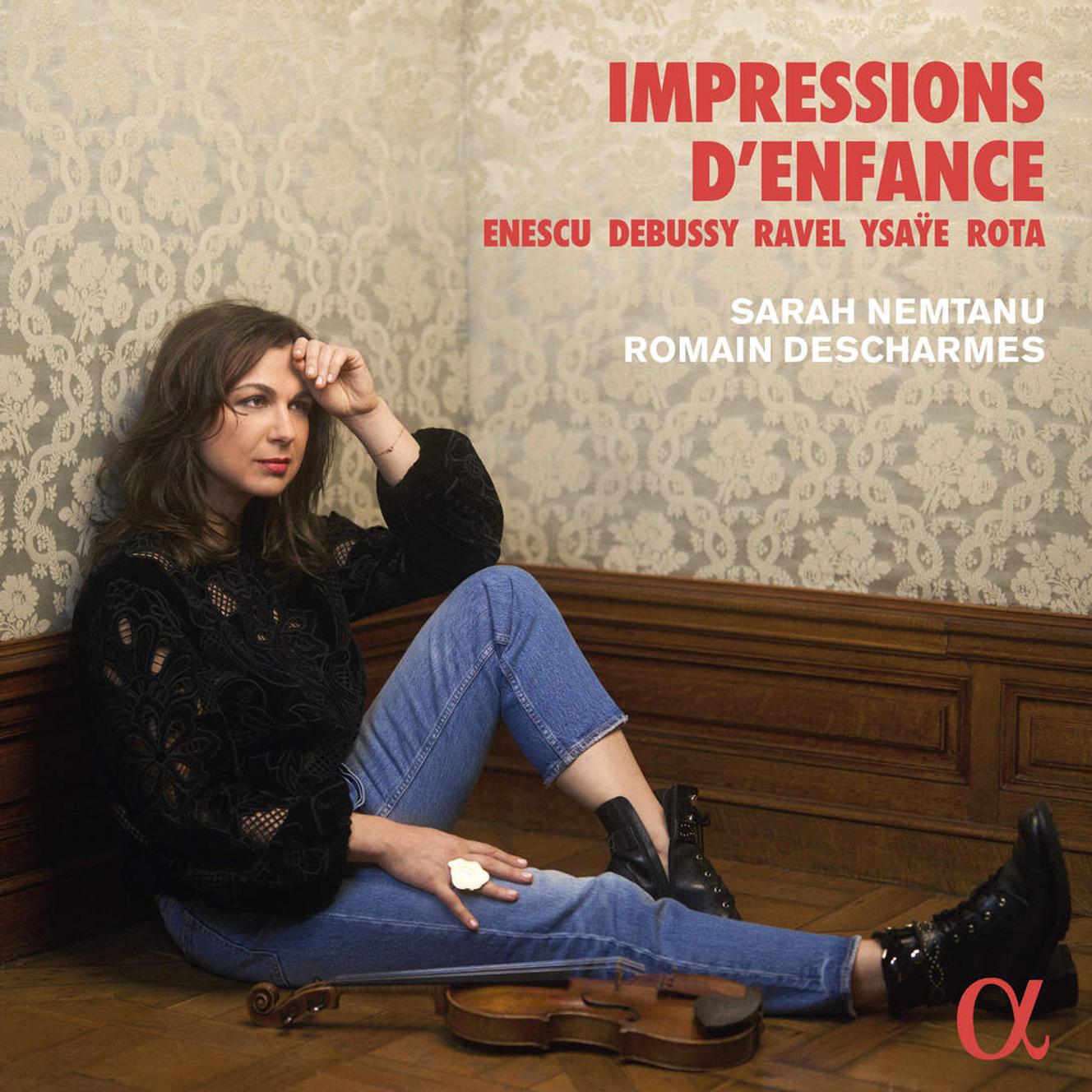 Remarkably designed around a key work by Georges Enesco which gives its title to the album, this program alternates miniatures of an entertaining nature and sonatas of historical importance with a variety of styles which could constitute a pitfall in the overall perception of the subject. Sarah Nemtanu avoids it with the ease that we have known of her since 2002 as first solo violinist of the Orchester national de France (she was only 21 at the time) by approaching each page in the same spirit: that of a performer who knew how to preserve her child's soul, and even that of a child prodigy, like Enesco, like her of Romanian descent. Under his charming bow, the pieces of virtuosity (signed Enesco, Ysaÿe or Rota) never pass for stage numbers and the sonatas seem guided by an instinctive approach that is quite rare in the matter. That of Debussy stretches with a feline suppleness that Romain Descharmes accompanies with a lot of spirit, and that of Ravel offers a plastic dream. As for the cycle of Childhood impressionsby Enesco, far from resembling an album of outdated memories, it is taken over by the accomplice duo like a dreamlike toy box. Pierre Gervasoni
You have 57.61% of this article left to read. The following is for subscribers only.