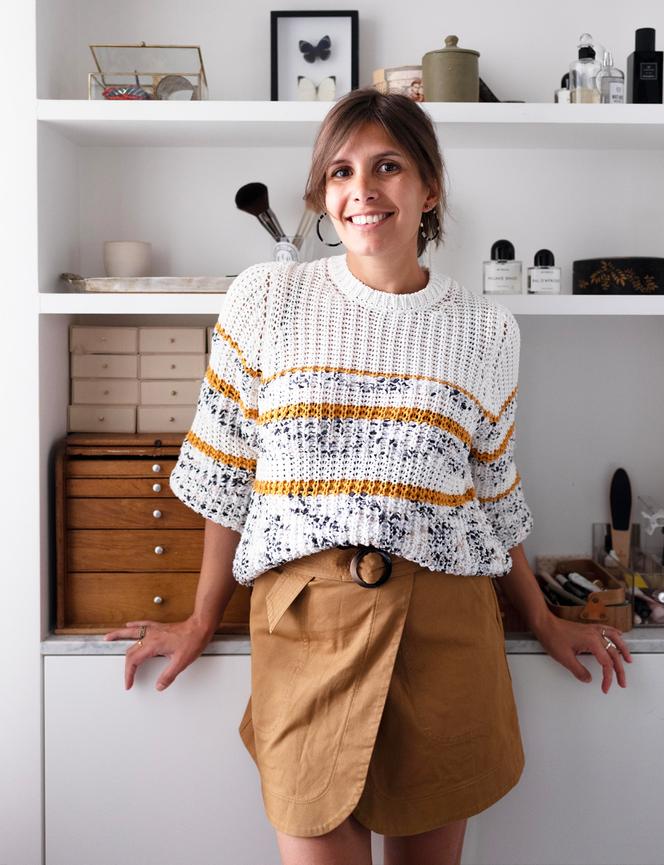 Morgane Sézalory's office bears little resemblance to an office. Light sofa well furnished with soft cushions, large marquetry table surrounded by chairs and benches, patchwork of framed posters on the walls, lamps and objects of different types arranged here and there… This large room with windows is more reminiscent of a cozy living room , where you could settle down to read a book or take a nap before going for a walk in the area, a stone's throw from Saint-Germain-des-Prés.
For the founder of the fashion brand Sézane, one of the entrepreneurial successes of the 2010s, this Parisian location is strategic. First, she lives nearby. And, from her office window, she has a bird's eye view of the Sézane boutique-apartment and October Rive gauche, in front of which a queue forms every weekend. Right next door, on the first floor of Le Bon Marché, the space devoted to the brand is also always full. Yet there's no shortage of eye-catching labels, including luxury headliners, under the Art Deco glass roofs of Paris' oldest department store.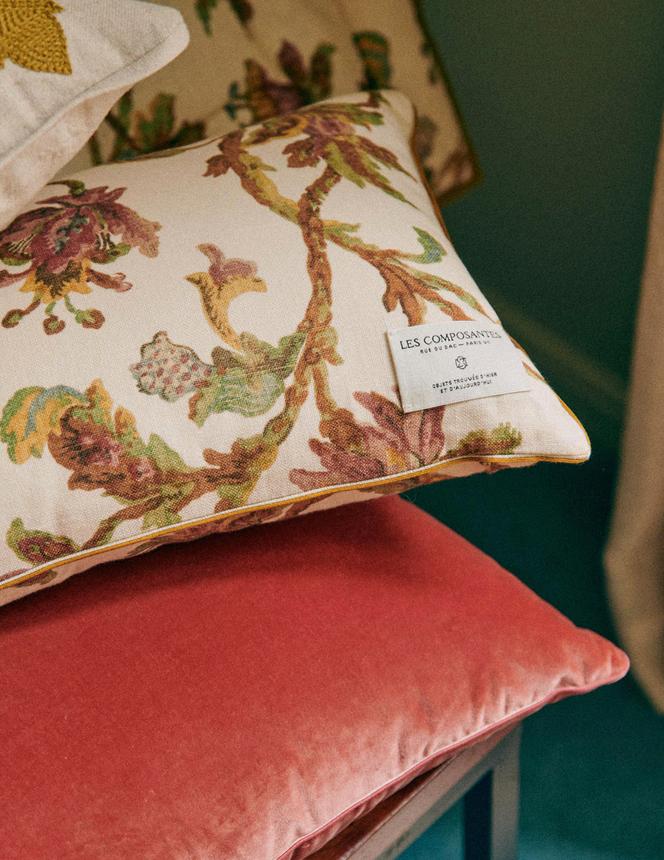 "When we invited Sézane to our premises for the first time, in 2016, on the occasion of an exhibition dedicated to Paris, we very quickly sensed our common points… And, seven years later, Sézane is one of major brands of women's fashion in the store, with a fairly broad target. Last Christmas, the corner broke sales records," comments Elodie Abrial, Women's Fashion Sales Director at Le Bon Marché.
International expansion
For the 10th anniversary of Sézane, Le Bon Marché has planned some celebrations, including a presence of the brand in the windows and on all floors of the store. An unprecedented promotion, justified by the frenzy that has surrounded the brand since its inception. "Sezane is a textbook case. A start-up with dazzling success, built on the flair and sincerity of Morgane Sézalory", confirms Clémentine Larroumet, co-founder of Atelier Saint Lazare (ex-Be-pôles), who worked on the redesign of the brand five years ago.
"Sézane has invented a unique retail experience, taking great care of its customers. » Clémentine Larroumet, co-founder of Atelier Saint Lazare
In 2013, you had to be a visionary to imagine that a brand without any physical address, like La Redoute or les 3 Suisses in their time, could hold up against the plethora of accessible women's fashion on offer. And that customers would flock to order flowery dresses, jeans, sweaters, workshop jackets (the Will model, since available in dozens of colors and materials), shoes, leather bags and jewelry on the merchant site that have not no other pretension than to sign a city look made of basics with assumed femininity.
You have 60.17% of this article left to read. The following is for subscribers only.